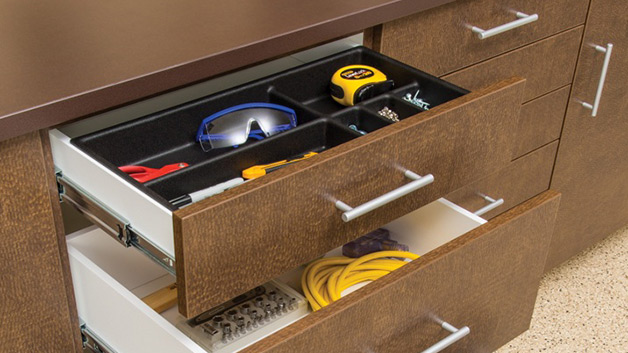 Is your garage cluttered with the tools you need to fix the car, repair your home or manage your landscaping? Then you probably have trouble finding the screwdriver you need to fix a loose doorknob or making space to fix your child's bike tire. Take back your space with five unique garage storage ideas that clear your clutter and organize all the tools you own.
Hang Magnetic Strips
Metal items, particularly small drill bits, nails or screwdrivers, easily get lost among the tool clutter on your garage shelving or floor. Hang magnetic strips on the walls, inside cabinet doors, along shelf edges or above your workbench. The strips keep similar items organized together in one spot and help you quickly find what you need.