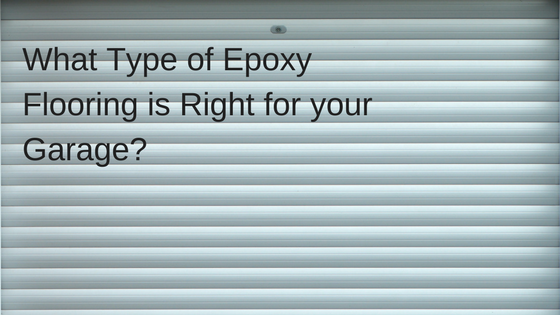 Epoxy flooring has several qualities that make it a good option for garage floors. Adding epoxy flooring to a concrete floor will improve the area's safety, attractiveness and durability. Whether you use your garage to work on cars or simply hang out and watch television, epoxy floors will benefit you.
Before you choose epoxy for your garage floor, though, you should learn about your options. Once you know what type of epoxy flooring is right for your garage, you can make a confident decision that will improve your garage significantly.
Two-Part Epoxy Flooring
When you want a durable floor with a hard, attractive surface, you should choose two-part epoxy flooring that does not contain any solvents. Two-part epoxy flooring creates a thick surface that's difficult to damage. The thick coating also makes it highly reflective, which many people like because it adds brightness to otherwise dark garages.
Two-part epoxy costs a little more than the other types of epoxy. In return for your extra money, though, you get the best possible coating for your garage floor.
Make sure you take proper care of your two-part epoxy flooring by using safe cleaning products and protecting high-traffic areas with mats. The more care you put into your floor, the longer it will last.
Two-Part Solvent-Based Epoxy
Two-part solvent-based epoxy flooring doesn't create the 100-percent solid coating that you get from two-part epoxy. Still, the solvent-based option does a decent job of protecting your floor.
Some people prefer two-part solvent-based epoxy because they can apply the coating easily. It doesn't take more skill than painting a floor. Unfortunately, you get mediocre results that won't last nearly as long as two-part epoxy coatings that don't contain solvents.
No matter what type of epoxy flooring you choose, you have plenty of attractive colors to consider. You can get solid-color epoxy or decorative chip garage floor coatings. In some cases, you can even get custom blends that make your garage floor look perfect.
One-Part Epoxy Coating
Technically, you shouldn't refer to one-part epoxy coatings as "epoxy" because an epoxy requires mixing a resin and hardener. Without two parts, a product can only masquerade as epoxy.
Some companies don't seem bothered by technicalities, so they market premixed floor coatings as one-part epoxy.
One-part epoxy is incredibly easy to install, which is a good thing because the product isn't very durable. If you choose this option, you can expect to repaint your garage floor every couple of years.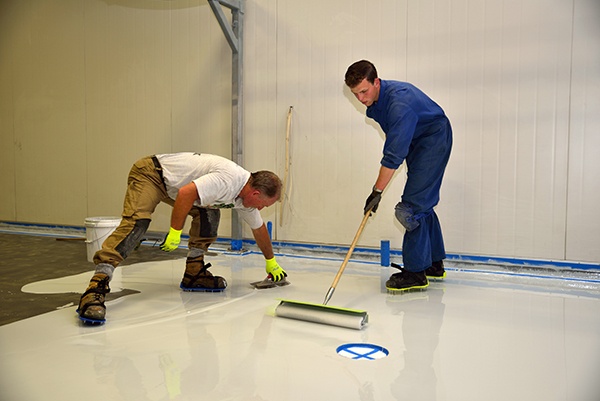 3-D Epoxy Coating
3-D epoxy coating is an exciting option that takes the beauty of two-part epoxy flooring to a new level. With 3-D epoxy, you can have practically any image added to your garage floor. A lot of people choose team logos, artificial waterways or fluffy clouds. The technology used to create 3-D images will make your floor look amazing.
With 3-D epoxy coatings, you get additional beauty as well as the durability and longevity of two-part epoxy flooring. As long as you treat your garage floor well, you can expect to enjoy the 3-D image for many years.
Boston Garage has a variety of high-quality epoxy flooring solutions that will make your garage floor more durable and attractive. Contact Boston Garage to get a free quote on the epoxy flooring that will transform your garage into a place where you enjoy spending time.