Floors in commercial and industrial spaces take a serious beating from the constant foot traffic and heavy machinery used in these areas. In high-traffic locations across Boston, where businesses attract a lot of customers on foot, standard flooring will show signs of wear and tear rapidly.
Who enjoys seeing their investment marred by scuffs, scrapes, and deterioration? Certainly not you. Not us either.
However, the right kind of flooring can withstand heavy foot traffic. In light of this, let's discuss four durable commercial flooring solutions in Boston that can look great even in harsh commercial settings.
Engineered Bamboo Flooring
The look and feel of engineered bamboo flooring are quite similar to hardwood. Architects and homeowners favor bamboo flooring due to its contemporary yet classic appearance. It is better suited for heavy commercial use since it is tougher, denser, and less susceptible to scratches than solid hardwood flooring.
The fact of the matter is that hardwood flooring may not survive very long and is prone to scratches in high-traffic areas. So, if you want a floor that looks and feels like hardwood but is more durable and resistant to scratches and wear, engineered bamboo is your best bet. It outperforms hardwood in both water resistance and stain resistance.
But bamboo flooring has very few colors so it can limit your creativity when designing a space. Furthermore, the modern style of bamboo may not be suited to all interior design models.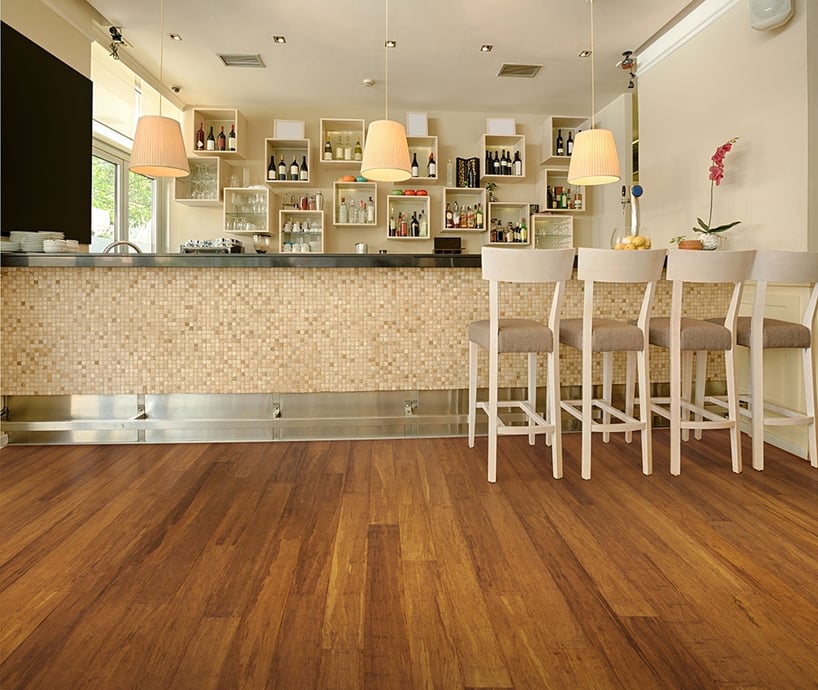 Image credit: Bamboo Flooring Company
Porcelain Tile Flooring
Tile flooring is a timeless option due to its resilience against dirt, water, scratches, and stains. The raw materials for porcelain tiles are a combination of clay minerals and water, since unlike ceramic tiles these are baked at a higher temperature, making them denser and stronger.
However, porcelain tile can be difficult to install. Both improper installation and the accidental dropping of large or sharp objects can cause cracks in the floor. So, it's best to work with a professional flooring installation service to get this right.
Rubber Flooring
Rubber flooring is ideal for high-traffic areas such as hospitals and gyms because it is long-lasting, resistant to slips and falls, and absorbs noise.
Rubber flooring is not only durable and long-lasting, but its cushioned design also protects staff and customers from foot fatigue. It lessens the noise of heavy objects falling to the floor, such as dumbbells or carts, and protects the subfloor from being damaged by impacts.
While it's simple to set up and keep in good condition, it can leave a "rubbery" odor for quite some time. And because there are no aesthetic choices in terms of design or finishing, this is mostly a functional product.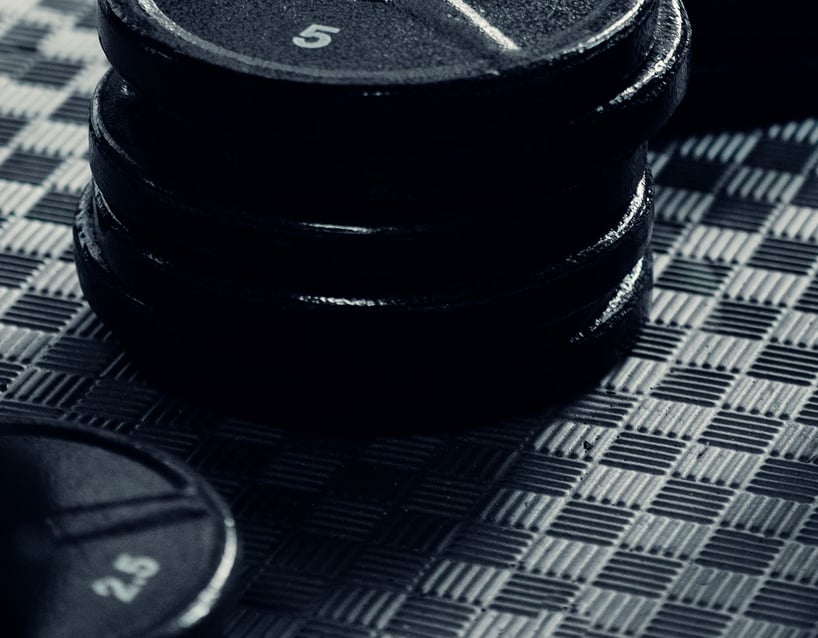 Epoxy Flooring Systems
This involves pouring an epoxy chemical over concrete, to provide a smooth, hard, and wear-resistant surface. The epoxy layer protects the floor from scuffs, scrapes, and chemical spills and also looks great.
There are several settings where this flooring might be an economical choice, including medical facilities and warehouses holding perishable goods. Epoxy is durable enough to be the flooring in factories and hangars, aesthetically pleasing enough to make its way into retail areas, and sterile enough to be used in highly controlled lab settings.
As a LEED-certified product, it is also a popular choice for healthcare facilities due to its resistance to stains, mold, and smells.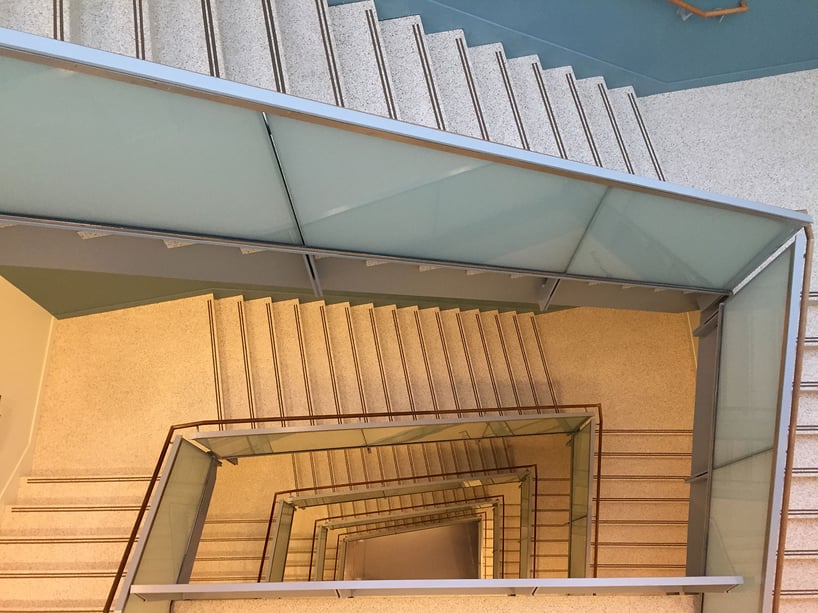 Retain the Look of Your High-Traffic Commercial Spaces
Keeping a commercial building in good condition is not easy. The costs of large items, lights, paint, and contractors mount up quickly. Investing in a floor that will last can help you save money. It will endure heavy foot traffic with little wear and tear.
Boston has several flooring options for high-traffic commercial spaces, including engineered bamboo, porcelain tiles, rubber flooring, and epoxy flooring. Epoxy in particular is one of the most durable flooring materials available and will help your floor last a long time.
Investing in business flooring solutions from Boston Garage is a good idea if your office building gets a lot of foot traffic. Our hard-wearing and low-maintenance floor alternatives will keep your commercial space looking fantastic for years to come.
Set up a consultation or call us at 781.514.5453 to give your commercial space the style and functionality it deserves. You can also schedule a consultation instantly using the calendar below.