An extraordinarily high amount of traffic inundates floors in commercial buildings. Your clients, customers, suppliers, employees, and guests walk on your flooring daily, putting constant stress on the floors. It can be difficult to maintain commercial flooring that looks good, stays clean, and ensures safety.
There comes a time when old floors need to be renovated due to evident wear-and-tear, constant abuses, leakages, and other issues. The most reasonable and cost-effective way to go about this is by having a professional floor coating applied. It protects the existing floors and creates a tough layer that lasts for much longer than standard flooring.
Here are some of our top tips for doing it right.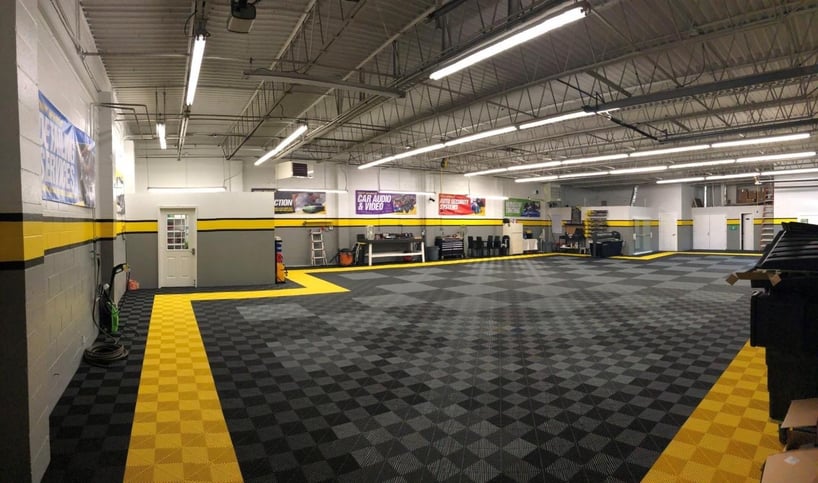 1. Schedule the service for minimum disturbance
Scheduling the coating application is different for commercial and residential spaces. Home residents can leave home for a few days, but this is not the case for commercial buildings. On the flip side, you cannot rush things, or you will compromise the flooring quality.
Schedule the flooring on weekends or when there is little to no workload. This way, you will get high-quality flooring without disturbing business operations.
2. Choose your coatings carefully
There are many options for commercial floor coatings, including tile flooring, concrete flooring, and epoxy coating. Epoxy and interlocking tile floors are popular options for commercial spaces.
Epoxy offers excellent durability for businesses. However, your decision should be based on your visual preferences, flooring needs, and budget.
3. Make sure the floor is clean before getting started
Regardless of your coating type, cleaning the floor prior to application is essential. Coatings will not bond to a dirty floor. You will need a sparkling clean floor, and Boston Garage handles all of the pre-application preparation for you—including a thorough cleaning.
4. Get the necessary repairs done before coating
Cleaning the floor is one part, and repairing it is another. Both are necessary for applying a high-quality and smooth floor coating. Find pits, cracks, contraction joints, and other damages to fix. When you work with Boston Garage, we take care of all of this. Cracked floors no more!
5. Get the temperature right
Temperate and humidity are crucial factors in commercial garage flooring. To get the best quality and utility, certain environmental conditions are ideal for application. Epoxy floor coatings are best applied between50 to 86 degrees F, or 10 to 30 degrees C.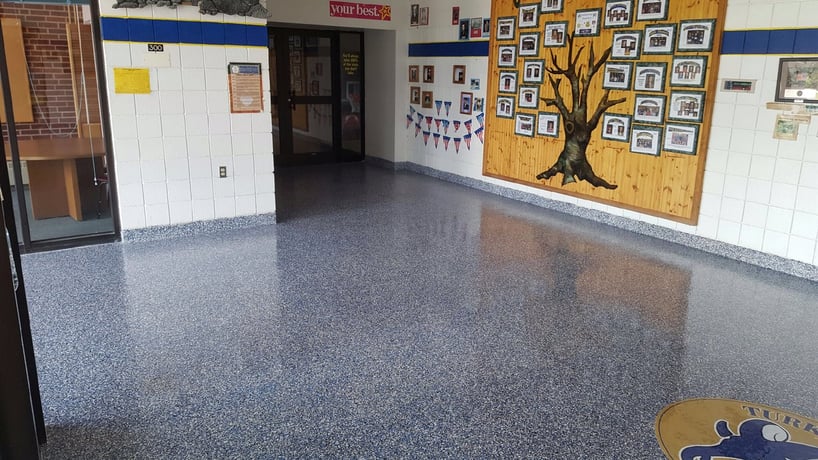 6. Ensure that the coating is applied evenly
Applying floor coating is a sophisticated task. There is a limited window of time to level it once the layer is poured. Make sure your flooring team is fast and spreads the coating evenly. The best approach is to contact professionals at Boston Garage to execute the job correctly on the first attempt.
7. Give ample time for the coat to try
Be patient with the coating and let it take time to dry. Give the flooring at least 24 hours to cure and dry before setting foot on it or putting up heavy machinery or vehicles.
---
Let the flooring experts at Boston Garage help
Boston Garage can help businesses get an attractive and durable commercial floor coating. Our professionals will assist in choosing the suitable material for your floor and apply the coating to ensure that it looks great and stands the test of time.
Visit our website to learn more, or call us at (781) 836-5145.