As you cope with record-breaking low temperatures, you can feel the last gasp of winter as it bites every time you step outside. However, you do not have to wait until spring to get your garage into gear. With these tips for garage organization, you can minimize the hassle in dealing with cold weather gear, winter sports equipment and other tools you store in your garage.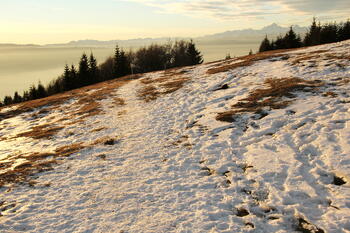 Hang It High
Coats must be kept hanging during the winter. If they are left on the floor, the wet can turn into stinky mildew. You can resolve this problem handily by installing coat hooks near the door for everyone in the house. You want to use strong, sturdy hooks that can hold coats, snowpants and other heavy outerwear. Be sure to install hooks at eye level for kids, so they can manage the chore on their own. Do not forget about boots, either. A boot rack gets muddy shoes and boots up off the floor, as the snow starts to melt.
Shelving
You are using your snow shovel, scrapers and snow blower frequently right now. However, in a month or two, these tools will be less useful for you. At that time, you will need a place to put these tools and other winter equipment so they do not get into your way. Adding quality garage shelving will give you a spot to store out-of-season gear, while you keep your garage nicely organized.
Vertical Limits
When you look at the higher walls and ceiling of your garage, you may realize that you are not using all the available space. However, thinking vertically can really benefit your organization attempts. You can maximize floor space with sliding metal storage bins. At the same time, you can get sports equipment off the floor with hanging hooks and racks. Hang skis, snowboards and sleds up high when you no longer need them this season. Racks also keep your bike in good shape, ready to go once the snow and ice melts away.
Closets and Cabinets
One problem that many homeowners face in the late winter is unexpected warm days. If you have relied on the cold of winter to protect certain items in your garage, you know that a heat wave can cause issues, including an uptick in insect and rodent infestations. Install closets and cabinets to give you a place to store things that require a certain temperature, while you minimize the attraction of pests.
Just as sure as winter is freezing, so the spring thaw will come. If you take advantage of these last few weeks of winter, you can have a more-organized garage for all year-round. When you are ready for a garage that makes your life easier, contact Boston Garage for a free mailed idea brochure.