If one of your New Year's resolutions was to keep a cleaner home, let us remind you that dumping everything in the garage isn't exactly keeping that promise. It is also a part of your home, so why not include it in a New Year refresh?
There's no denying that the garage is where we all like to dump our clutter and all the unnecessary stuff. But your garage also deserves a fresh look this new year.
Ready to take a new approach this year and make your garage presentable?
Let's start.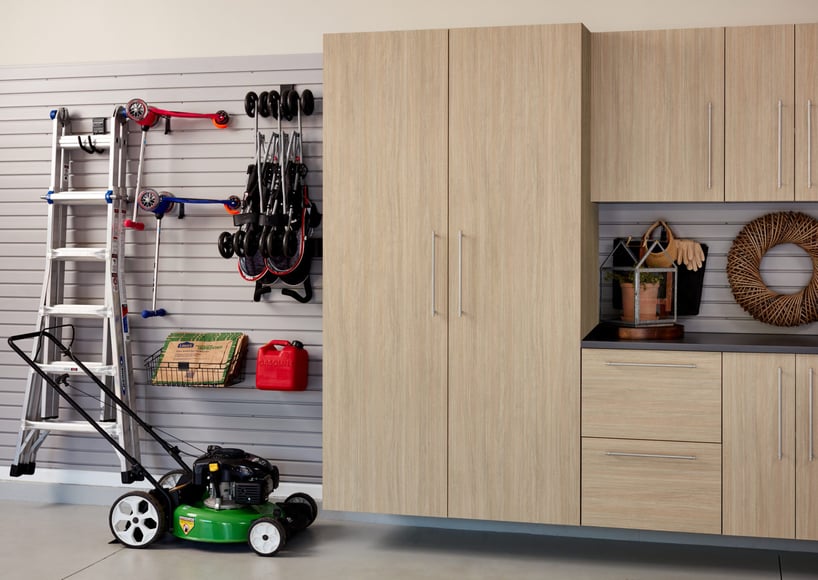 Know what not to put in the garage
Make sure that you take notice of safety and security needs. The garage is home to heavy equipment, sharp tools, and hazardous materials like auto fluids, so take care when planning where to store certain items. . Only you get to decide what to store in your garage, but it'd be best to keep the following factors in mind:
Paint quality can be compromised with too much temperature fluctuation, so consider storing paints in a temperature-controlled space.

Be careful when storing fuel and flammables like propane. A little mistake can ignite fumes—be sure it's out of reach from children and pets, ideally off the ground and a safe distance from cars.

Try to avoid storing food (including pet food). If the garage is the only suitable place to store pet food, we recommend storing it in durable containers to keep bugs and other animals away.
Install garage organization systems
Garage organization systems like overhead, slatwall, and cabinet storage can make things easier for you. The best part is you can always ask for professionals like Boston Garage to add garage storage systems.
These systems come in a variety of finishes and styles and allow you to store sporting goods, car parts, garden supplies, and other equipment. In addition, you can create multiple compartments to store items in specific categories. This way, you will never lose track of your belongings and find them without trouble whenever you need them.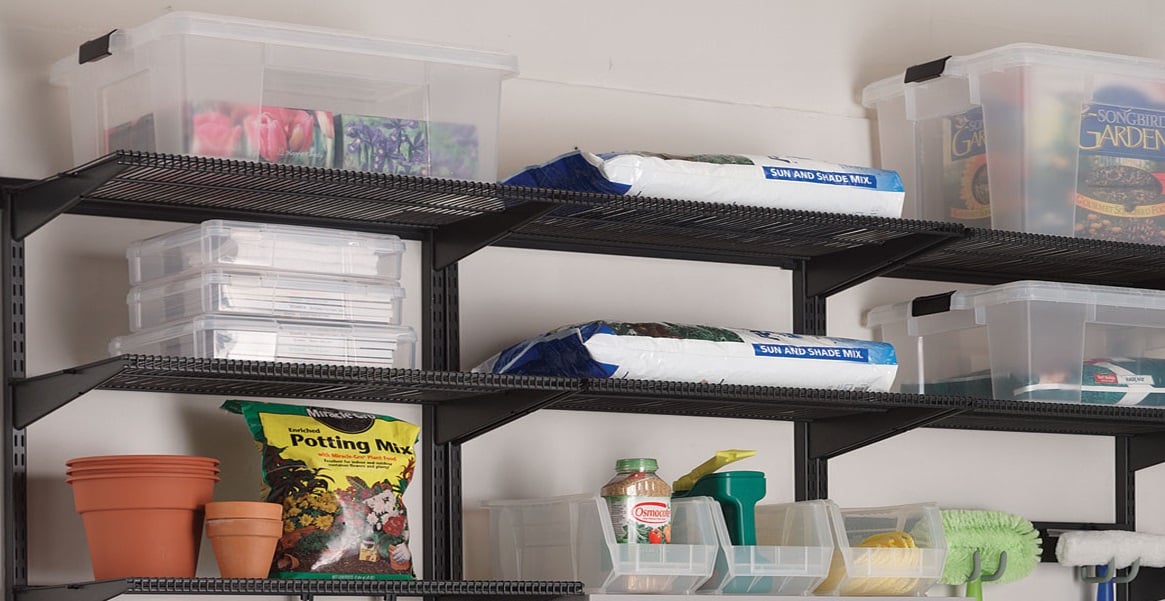 Get professional help to organize your garage for the New Year
Organizing the garage by yourself can be a fun yet time-consuming experience. Why not take professional help from Boston Garage to organize your garage for good? No need to stand confused in your messy garage.
Enhance your garage storage by contacting us at (781) 836-5145 for a free estimate.