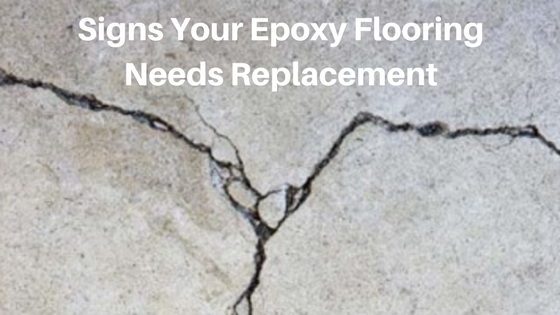 Epoxy flooring is a popular choice in homes, garages and workspaces because it's extremely low maintenance and easy to install. Epoxy flooring looks best when installed over concrete floors and can be installed in a variety of colors and patterns.
As long as you take care of it, this type of flooring can last nearly a lifetime. Yet you may need to replace older flooring or flooring that was improperly installed. Discover how you can keep this flooring looking new (and when it's time to replace it).
Benefits of Epoxy Flooring
Most people opt for epoxy flooring because it's extremely resilient. It can survive chemical spills, water damage and mold. Once you install this type of flooring, it practically maintains itself. You won't need to worry about cleaning epoxy (other than a typical sweep and mop every once in a while) because its water-tight surface won't absorb any liquids.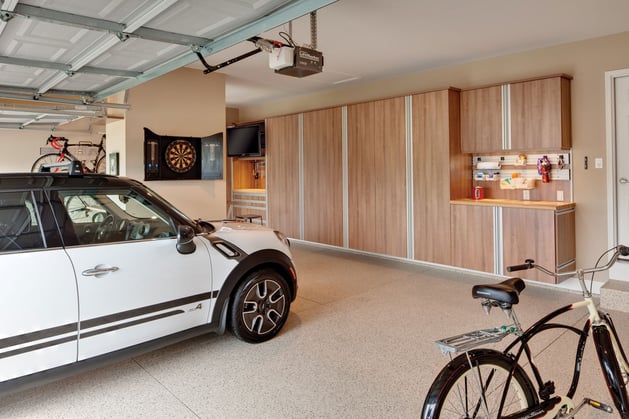 How Long Does it Last?
As long as your epoxy flooring has been installed properly, it can last for up to 30 years. Essentially, it can last as long as you don't damage the surface of the flooring. Most of the time, this type of flooring needs to be replaced after it has been cracked. As long as you take care of your floor and try to avoid dropping heavy items on the floor that might crack, dent or chip its surface, you can expect the flooring to last nearly half a lifetime.
Why Does the Lifespan of Epoxy Floor Coatings Vary?
Epoxy flooring can last nearly a lifetime—or it can last only a few years. If your flooring isn't standing up to the elements, it's quite possible that it wasn't installed properly. Some of the biggest installation mistakes that result in a short lifespan of the flooring include:
Improper surface preparation
Incorrect thickness application
Subpar top coat application
Structurally unsound concrete flooring
One of the most common reasons your flooring might need to be replaced is poor installation. It's important you install this flooring properly because an improper installation could lead to cracks and chips in the future.
Before installing your epoxy floor, you need to make sure your concrete is clean and free of dust and debris. Make sure to apply at least one millimeter of epoxy to the floor to ensure it doesn't crack or chip. Allow the epoxy to dry before you apply a urethane top coat to help seal the flooring. If your epoxy continues to chip or crack, you may want to ensure your concrete floor beneath isn't the problem.
Signs Your Epoxy Floor Needs Replacing
The most evident sign that your epoxy floor needs replacing is if you see cracks, creases, dents or chips in your flooring. These cracks can start as fine lines that grow into larger dents in the flooring. While you don't necessarily need to replace the flooring right away, you'll want to address these issues as soon as possible.
Small cracks might not seem like a big deal, but they can lead to bigger issues with your flooring.
These cracks can allow moisture to build up underneath the floor and attribute to molding and staining. Once moisture gets underneath the epoxy, it can enlarge the crack. You may notice large bumps and divots in your flooring when rolling carts over the floor. These will only worsen the longer you let the cracks grow.
Contact us to learn more about installing epoxy flooring today!