Although we designate garages for our vehicles, they often end up housing our outgrown children's clothing, unused paint cans, and other household items we'd rather not deal with. When spring comes around, though, you may finally clean out your garage thoroughly.
It's a good idea to set aside a day or two to clean up and organize your garage in preparation for the upcoming warm-weather activities. But it can also be overwhelming, especially if you have used your garage as a significant storage facility for years without ever cleaning it. Fortunately, we're here to assist you with our garage spring cleaning checklist and guidelines.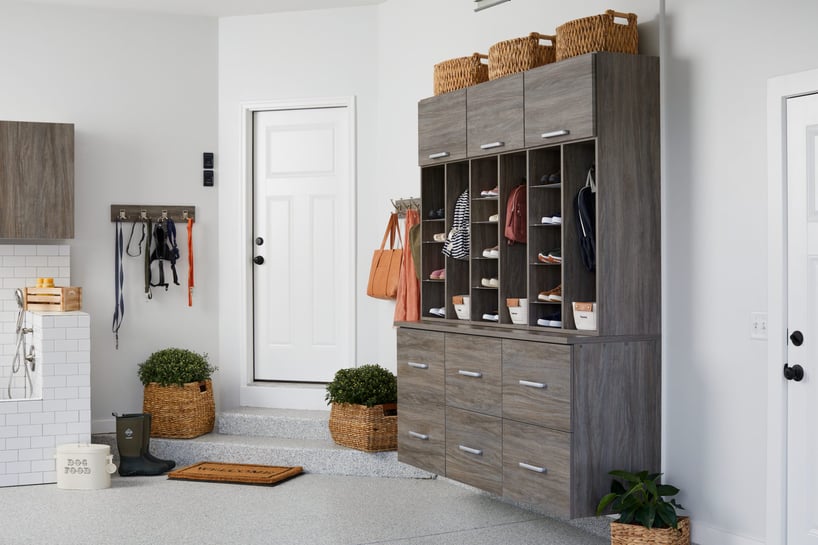 1. Organize your supplies.
For this task, you will be sifting through your belongings, deciding what you no longer need, and rethinking how to keep your prized goods safe. Stock up on large garbage bags for those items you want to toss or donate. If you plan on cleaning, you'll also need an all-purpose cleaner, a broom, a step stool, and some microfiber cloths.
2. Develop a practical schedule.
When the weather is better in the spring, you might wish to finish cleaning in one day and then spend the rest of your weekend enjoying the sunshine. Be honest about how much time you have to clean and organize your garage. Be prepared for any unforeseen complications, take your time, and be ready to spend double the time you believe you'll need.
3. Make a checklist.
The garage cleaning process can be simplified with a checklist. Not only is it an effective way to organize and understand what you need to do, but it also offers a sense of satisfaction as you tick each task off the list. You need to figure out what you can do to make your garage a usable and tidy space in your home.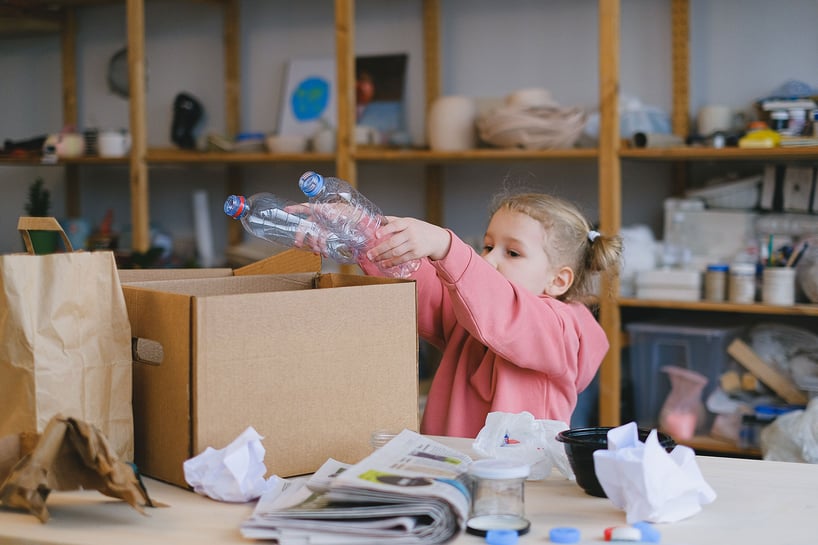 4. Sort your belongings into three piles.
As soon as you have dumped everything onto the driveway, sort it into three piles: things to keep, throw away, and give away. Before making any decisions about your possessions, think about the following:
Frequency of use
Some of your items may hold sentimental value, but even if you no longer have a practical need for them, they could be useful to a close friend or relative.
How well it functions
If you have broken objects that can be salvaged, you might be capable of discovering a new use for them, but otherwise, you should get rid of them.
Where it should be
Many people use the garage as a communal storage space for things like tools, seasonal decorations, and leftover cans of paint. But, the lack of insulation in garages usually wreaks havoc on these items and leaves them useless after having been stored for a few months.
That's why it's essential to identify the storage needs of your things and see if the garage is the right place for them. Think about what you own that can be stored away in a cupboard or a loft for the foreseeable future.
5. Deep clean your garage.
Now that the primary garage space is unoccupied, you can clean it thoroughly. When deep cleaning your garage, consider the following suggestions:
Sweep dust and debris off of the walls, the ceiling, and any crevices with your broom.

Close the garage door and clean its panels and moving parts.

Use a soft bristle brush, light detergent, and hot water to clean the floor thoroughly.

Decontaminate the garage door opener, door jamb, door handles, and light switches using a damp cloth.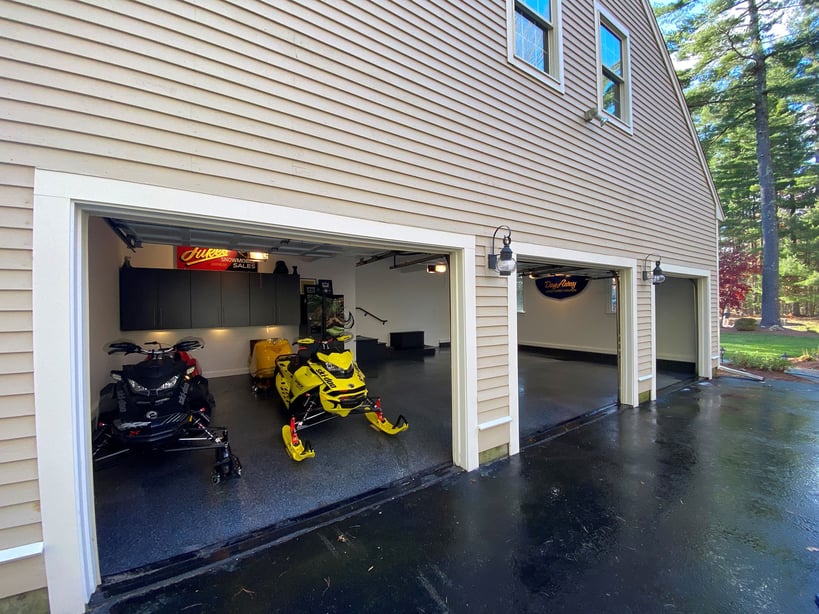 6. Decide on the right storage.
By now, you should have sorted the belongings in your garage, cleaned it out, organized it, and gotten rid of anything that's no longer required. It is time to establish structure.
Save time by keeping things together, such as gardening tools or office materials. Find a technique to identify storage containers and cupboards to save time when putting things away in the future.
Some frequent suggestions for foolproof storage are as follows:
Waterproof plastic containers can be used for a variety of items and allow you to see what's inside – plus, they keep your items safe from potential water damage. .

Shelves are a great way to keep your things out of the way but within easy reach.

Cabinets are a blank canvas for storing items big and small. .

Put empty wall space to good use by installing hooks or pegboards to store tools.

Having a high ceiling means more room for hanging shelves and bike racks.
Spring is a great time to clean the garage — the weather is nice, and it's much more enjoyable to be outside. You don't have to figure out how to start cleaning up the mess on your own if you need some pointers. The garage can look new in no time if you follow these simple tips.
Looking to take your garage to the next level? Contact Boston Garage at (781) 836-5145 for custom cabinets, storage and organization solutions, and durable floor coatings.