Are you tired of dealing with a damp, moldy basement floor? Do you dream of a space that's as stylish as it is functional? You can easily waterproof your basement floor and keep it clean, beautiful, and mold-resistant with epoxy flooring.
Not only is it the #1 choice for basement floors, but it's also the most versatile flooring option out there. Trust us, once you see how epoxy can transform your basement, you'll wonder why you didn't make the switch sooner.
Let's break down all the reasons why epoxy is the superhero of basement flooring.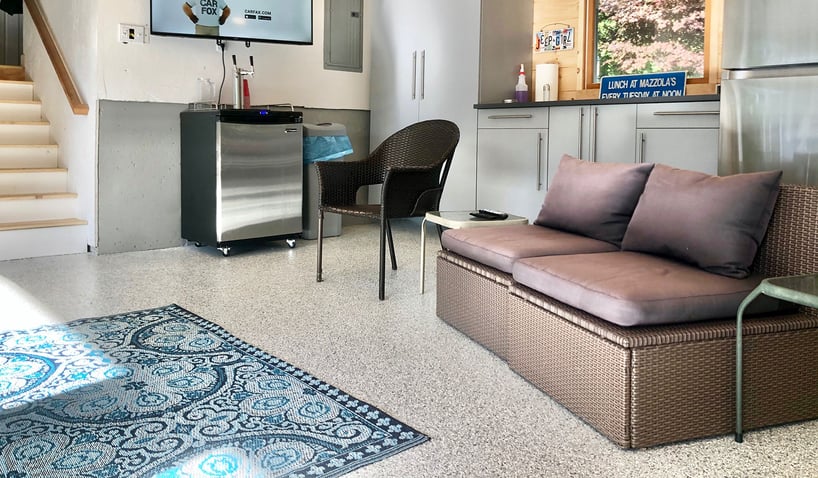 Epoxy is Waterproof and Protects Against Moisture
Basements can be a breeding ground for nasty stuff like mildew, mold, and harmful bacteria. If you notice dampness in your basement, protecting it against moisture is crucial to avoid water damage and potential health risks.
Epoxy flooring acts as a protective layer for your basement floor by preventing spills or leaks from seeping into the floor and causing structural damage. Plus, it's super easy to clean since water beads up on top of the epoxy surface.
Additionally, epoxy is resistant to bacteria and mildew, so you won't have to worry about mold growth on your basement floor. With epoxy flooring, you can have a clean and safe basement to enjoy all year round!
Epoxy is Easy to Clean and Maintain
Whether you're looking to convert your basement into a living space or need a reliable storage area, having a basement floor that's low-maintenance and easy to clean can save you time and effort.
With an epoxy basement floor coating, you can enjoy the benefits of a smooth surface that's effortless to maintain.
The top coat of an epoxy floor is designed to resist dust, dirt, and stains, so you can quickly and easily remove any messes with a vacuum or mop. Plus, the slip-resistant nature of the coating provides added safety, making clean-up a breeze.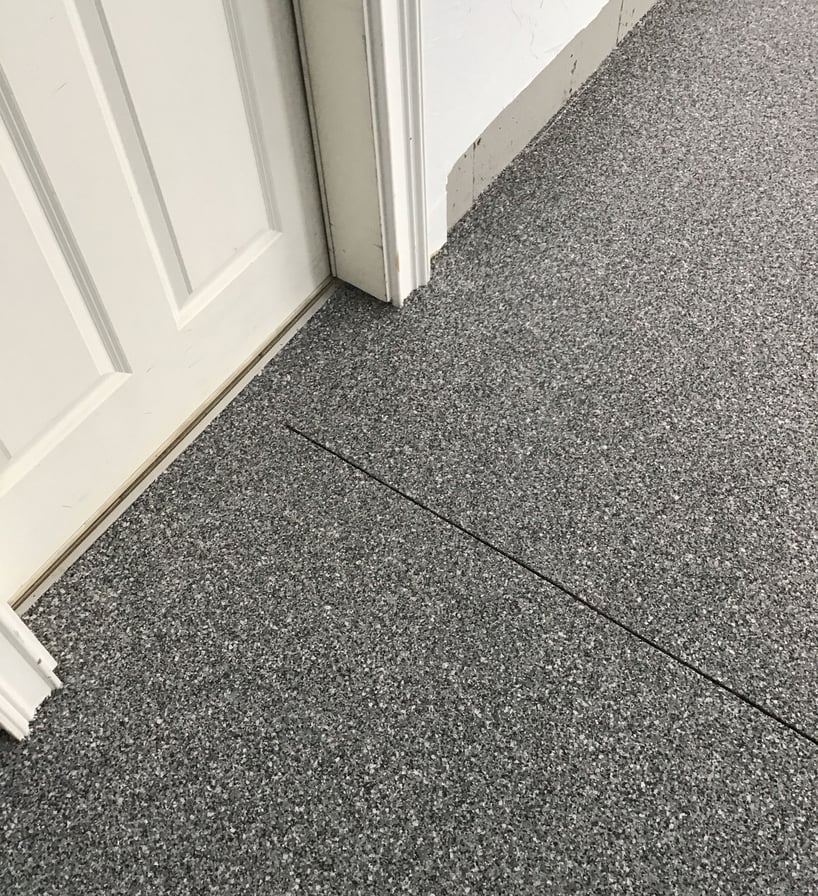 Epoxy Provides Durable Protection
When it comes to choosing the perfect basement floor in Boston, durability is key. It is best to choose a flooring solution that protects your concrete flooring against wear and tear.
Epoxy flooring offers unparalleled durability that can withstand heavy traffic, moisture, and other common basement issues. It covers the floor beneath, protecting it from cracks, stains, and damage that can occur over time.
And if you decide to install a different basement flooring, epoxy can serve as an excellent base for other materials. With epoxy, you can rest assured that your basement floor will look great for years to come.
Epoxy Offers Stunning Finishes
Epoxy floors are known for their glossy and sleek finish, which can elevate the appearance of any space. It comes in a wide range of colors, patterns, and designs, allowing you to customize your basement floor to match your style.
You can choose from solid colors, metallic finishes, and even 3D designs that make your basement floor look like a work of art.
Epoxy flooring can transform your drab basement into a stunning and inviting living space.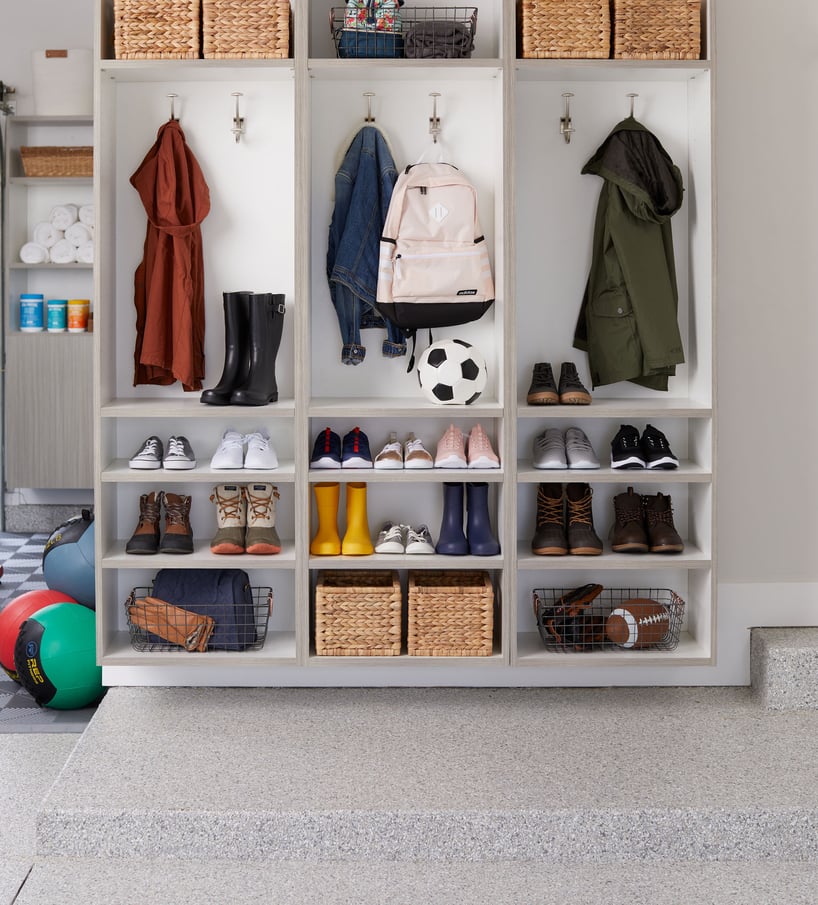 Epoxy is Easy to Install
Are you considering upgrading your basement floor with epoxy? It's a fantastic way to give your space a fresh and modern look.
Applying epoxy yourself may seem like a no-brainer if you're a DIY enthusiast. In many cases, it's similar to rolling paint on the floor. However, to achieve the best results, it's better to leave it to the professionals. Their expertise and experience can make a significant difference in the durability and longevity of your basement floor.
Hiring a professional can save you money and headaches in the long run. Doing it right the first time can avoid costly touch-ups or repairs down the road.
Key Takeaway
Epoxy is undoubtedly the go-to flooring solution for basements, and it's easy to see why. It can effectively prevent water and mold issues when installed with a vapor barrier.
Moreover, its impressive durability makes it an excellent choice for basements that endure high activity levels.
However, as tempting as it may be to install epoxy yourself, it's always best to leave it to the experts. At Boston Garage, we specialize in installing flawless epoxy floors and guarantee top-notch work.
We invite you to browse through our wide range of decorative floor coatings. For more information, visit our website or schedule a free quote directly below.