Do you use the garage as a dumping ground for all the equipment and tools lying around the house? While most of us try our best to keep our homes neat and tidy, busy schedules and a lack of storage space can make clutter inevitable.
If you are tired of a messy garage that's a safety hazard and an embarrassment, why not organize it once and for all?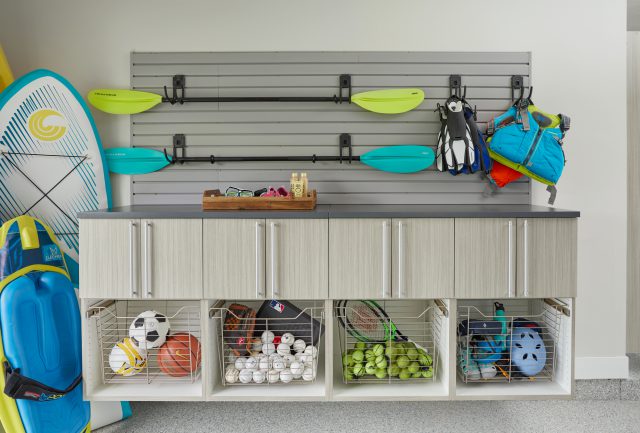 1. Custom cabinets
One way to organize your garage for good is by adding custom cabinets for additional storage. If your garage contains tons of boxes and you have no idea where to place their contents, you can use these cabinets to store everything away neatly.
The best part about custom cabinets is that you can design them to fit your storage boxes. Designate a space for a few boxes in each cabinet, so you know exactly where each box is kept. This will help you get what you need in the long run, saving tons of valuable time and energy.
2. Slatwall storage
Slatwall is a heavy-duty organization and storage system that helps organize your garage by storing heavy loads of weight. Slatwall storage is excellent for organizing boxes, bins, and baskets full of cleaning supplies or sports equipment.
The best part is that with a Slatwall, you do not have to worry about cleaning every week since this surface does not attract or gather dust.
It gives you complete flexibility to store your goods as you see fit while making your garage look well-kept and organized. They can also be used to cover up drywall work or ugly concrete block walls.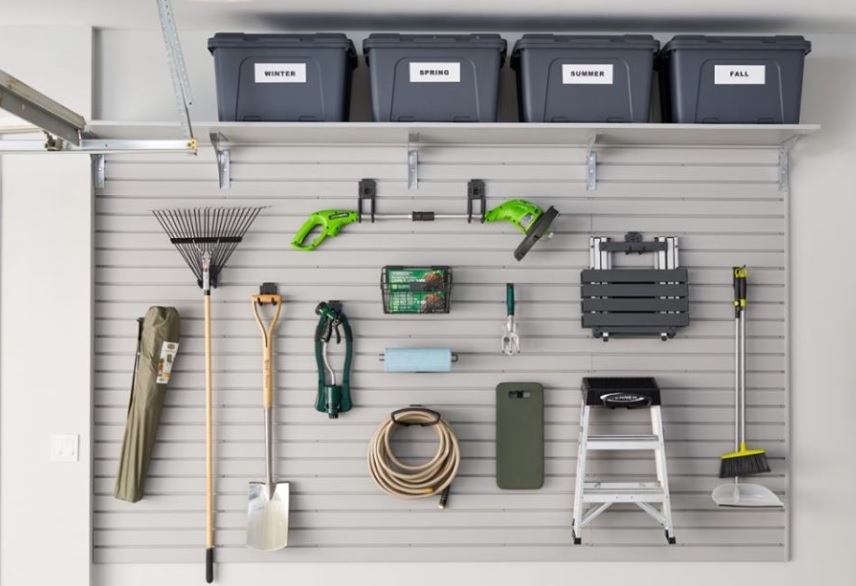 3. Gridwall
A gridwall system has a grid that attaches to your garage walls. Instead of having tools littered across every surface of your garage, you can use a gridwall to store shovels, brooms, car and gardening tools and everything in between.
The best part is that it is easy to install and available in several colors and sizes to fit your style. However, know your gridwalls weight limit and store goods accordingly so your perfect garage storage system lasts ages.
4. Overhead storage
Do you have tons of essential equipment and other important things stored in your garage but seldom use them? Think holiday decorations, camping equipment, car racks, water paddles, inflatable boats and sports equipment.
The best way to keep these out-of-season items safe but in direct reach is by building overhead storage in your garage. This is also a great way to store gardening supplies, tools, and other items you use once or twice a month at best.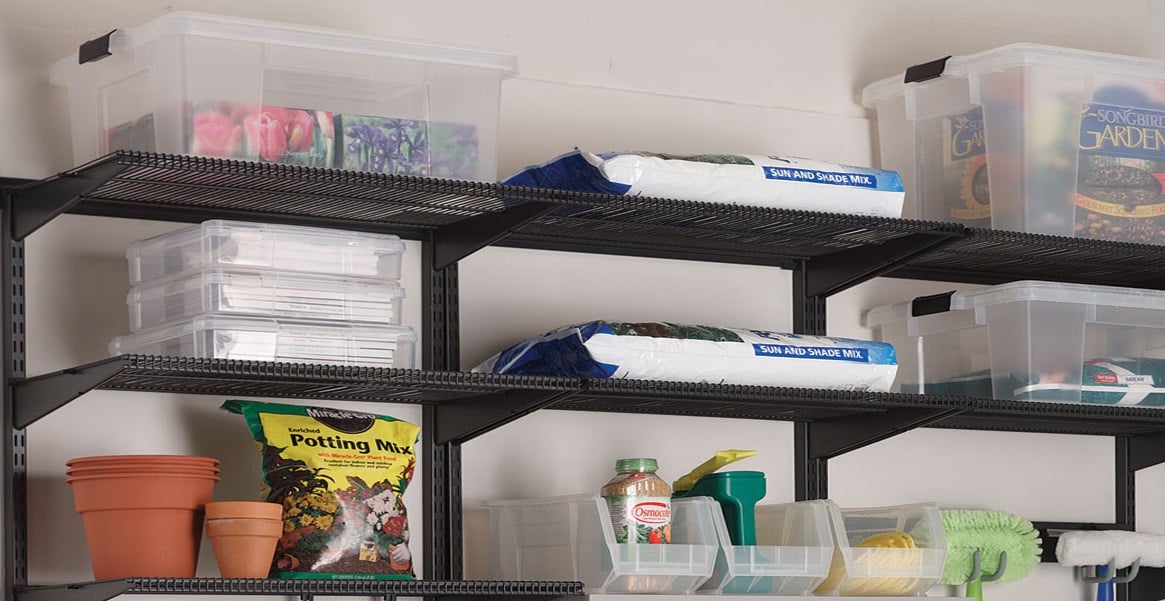 Need professional help for a garage makeover?
Do you want to give your garage a complete makeover without breaking the bank? Boston Garage provides custom solutions with top-notch products personalized to fit your needs so that you can permanently eliminate clutter from your garage.
Give us a call today so that we can help you maximize your storage space.