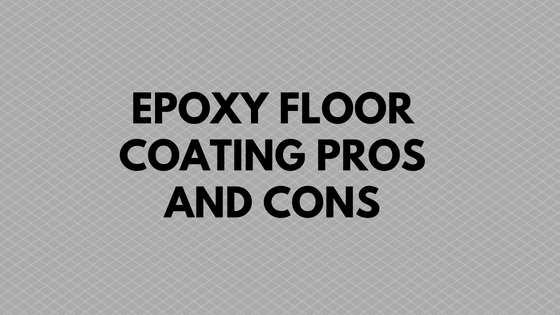 Are you considering an upgrade for your garage floor or another concrete surface? Before you make a decision, consider the pros and cons of one of the fastest upgrade options: epoxy floor coating.
Unlike other floors, concrete floors require an ultra-strong material to withstand industrial and mechanical activities. Epoxy floors offer one of the strongest coatings available for concrete surfaces, with a flexural strength of more than 10,000 psi, and certain additives can make it even stronger. Before you select an epoxy floor product or professional installer, take all of these factors into consideration:
Epoxy Floor Coating Requirements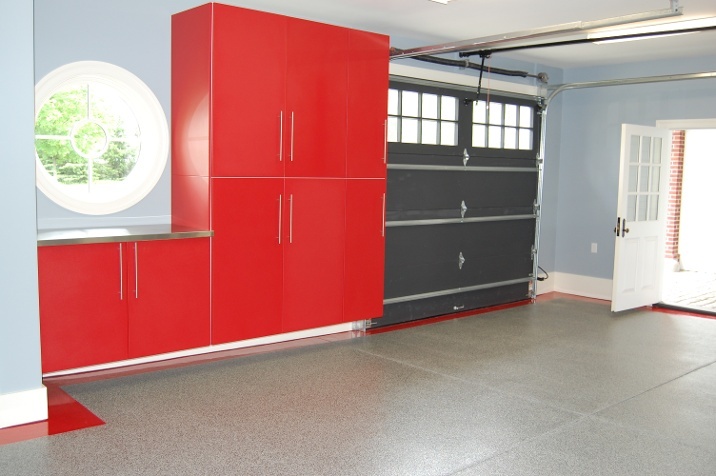 In most cases, epoxy floorings are used in spaces that must meet safety and environmental standards. In addition to these standards, garages and industrial spaces need flooring that looks professional, are long-lasting and are easy to clean.
Epoxy floors meet all of these requirements:
Safety & Environmental Standards
Epoxy floors are formulated to provide texture for anti-skid surfaces suitable for work environments. Epoxy coatings are not flammable and free of solvents, making them a great choice for automotive and manufacturing spaces. Epoxy professional coating systems can be used both indoors and outdoors, are virtually odor-free and contain low VOCs.
Professional Finish
When coatings are applied by a professional service provider, the concrete floor is carefully prepared to give the finished product a clean, smooth surface. If the concrete has cracks, professionals will use a polymer filler that works with the coating system. Professional epoxy formulations can be applied in a variety of temperatures and climates.
If your concrete floor project requires specific colors or finishes, epoxy coatings are available in a variety of solid colors and decorative chip finishes. Custom colors are available through professional installers.
Installation, Durability and Maintenance
When a professional team installs your epoxy floor, it can take 1-2 days, depending on the size and scope of the job. If you need to speed up the process, consider using a portable storage unit to keep equipment onsite and close by.
Most professionally applied epoxy floors can last up to 15 years under normal conditions. The warranty will vary from different service providers, but some coatings are guaranteed against staining and defective materials for a minimum of five years.
Maintenance is one of the best features of an epoxy floor; a simple garden hose will do the trick in most cases. If a stain is stubborn, you can add a few ounces of CLEAR ammonia to a gallon of water to scrub it down.
Pros and Cons
Epoxy flooring is hard to beat in terms of price, quality and longevity when it's applied by a professional team. The downside of epoxy floors comes from defective applications and surface prep. DIY epoxy floor applications have a high failure rate due to lack of quality coating product, inadequate surface prep and lack of prep equipment.
If you can afford to hire a pro for the job, pros are the way to go for an epoxy floor project. Boston Garage is available to give you a free quote for your next garage or concrete floor project and uses only the highest-quality epoxy coating products that exceed the quality of those available in the consumer marketplace.