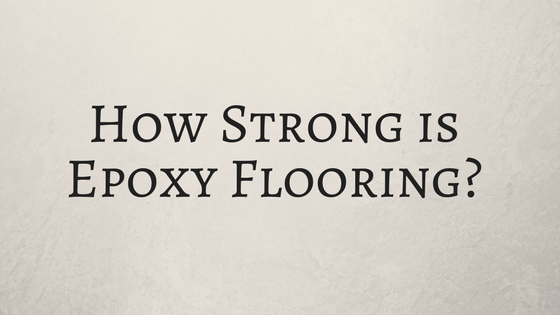 The average American garage bursts to the brim with possessions. Dad's tools, boxes of old clothes, a bicycle or two — there's a lot of stuff lurking in these small spaces. That's why it's important to have a decent floor that withstands wear and tear. Unlike the surfaces in other rooms in your home, you need a floor that handles heavy footfall, especially if you plan on hosting a garage sale.
With so many flooring options out there, it can be hard to know which one to pick. Epoxy floors are, typically, made of a strong plastic that provides you with the durability you need. But just how strong are these surfaces, really? Read on to find out.
Battle of the Floor Surfaces: Which One is the Strongest?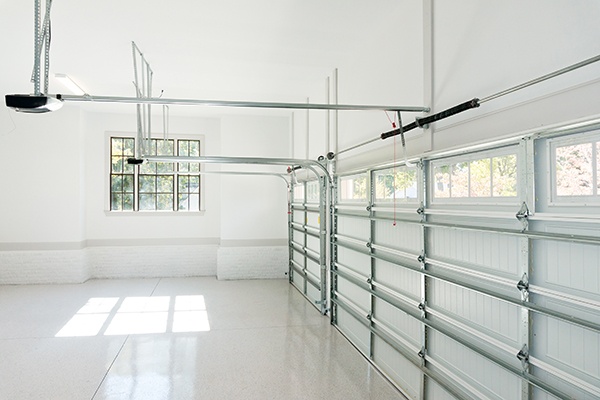 If you've ever purchased a new floor for your home, you'll always hear the salesperson talk about the strength of the floor surface. That's because some materials are much stronger than others. Take carpet, for example. This surface withstands footfall in a bedroom or lounge, but it won't be suitable for your garage floor. It's just not strong enough.
Then there's hardwood. Again, these floors make brilliant additions to other rooms in your home, but they just don't cut it when it comes to your garage. Hardwood can break down over time and lose its strength. This is a big no-no if you want a garage floor that will last you for years and years to come.
Epoxy floor coating, on the other hand, is strong enough. You can often find this surface in industrial environments — big car plants and retail warehouses where hundreds, perhaps thousands, of people work.
"Epoxy flooring may not be something that you've heard of before but in its simplest definition, it is a flooring surface that is made up of multiple layers of epoxy that is applied to the floor to a depth of at least two millimeters," says building and renovation website hipages.
Epoxy Floors Provide You with Long-Lasting Durability
But why are these floors so strong? Well, epoxy floor coating is made from a resin and hardener which reacts to form a plastic material that's immune to degradation. It also bonds really well to the layer underneath the material.
Here's the science behind it. Epoxy floors have a flexural strength of more than 10,000 psi. That's really strong. But you can even add topical coatings to make the surface even stronger. These floors are really easy to replace, too.
What Else You Need to Know
Epoxy floors aren't just strong. They look great, too. In fact, these surfaces could increase the value of your property if you decide to sell your home in the future. Plus, you get loads of color options to choose from, so you can customize your garage floor based on your individual style.
Are you looking for a strong, durable floor that provides you with a long-term return on your investment? Choose epoxy floor coating — it's one of the strongest floor surfaces out there. Click here to find out more and get a free garage optimization quote today!