You have seen the beautiful, professional-looking garage floors that your neighbors have, and you would like to have the same. However, it is hard to discern which is the best choice for you, whether you want it purely for aesthetics or to help you keep your garage cleaner and safer. While there are many options out there, some are better than others. You will discover that epoxy floor coating is the best of all of the garage flooring options, with an appearance and hardiness that cannot be beat.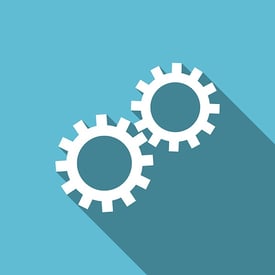 Garage Floor Coatings
First, you should understand why epoxy coating is ideal. Cement is porous, which means that it is prone to stains. That makes your garage look ugly and put you at risk for slipping and falling. Epoxy floor coating turns your garage floor into a nonporous surface, making cleaning up spills a quick task. It also keeps your garage looking great for years to come. The professional installation is the key to your satisfaction long-term. A professional can ensure that your flooring is placed correctly, so that you do not face problems like you would with a do-it-yourself kit.
DIY Kits
You may be tempted to save money by using a DIY epoxy floor coating kit, but it is not the best buy in the long run. The professional epoxy floor coating installation really requires an experienced touch. Sometimes, the materials provided in the DIY kit are not ideal, which means that your flooring will be prone to cracking or peeling over time. This creates an unpleasant look that you will have to replace soon after. Even if you have the right materials, improper installation could mean you end up with the same issues.
Plastic Floor Tiles
Using plastic floor tiles can seem like a great way to solve some of these problems, but they present some concerns of their own. The interlocking surface makes them great for DIY. However, plastic floor tiles can be noisy, and they look dirty more quickly than an epoxy floor coating. They are also harder to clean, since you cannot simply wipe away spills or dirt.
Garage Floor Mats
The cheapest of the garage flooring options, garage floor mats can work for homeowners when they need a stopgap solution while they work on something more permanent. Mats will provide a nonslip surface, but they are harder to clean and they wear out quickly. As a long-term plan, you are best to select an option like epoxy floor coating, which is designed to last for many years and still look new and professional at the end.
Selecting the garage flooring options that are best for you takes time and research. With these tips, you understand the benefits to epoxy floor coating, to protect your garage, your family and your home investment. Contact Boston Garage today to set up a free on-site design consultation!