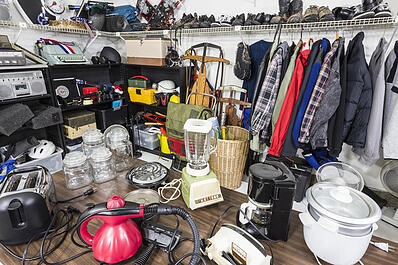 If you ever watch home improvement shows or read magazine articles about garage organization, the process looks relatively simple. However, this is a bit of a misrepresentation for many homeowners. That is because these beautifully organized garages generally contain a car or two and a nice, organized tool bench. For families who have busy lives, children and pets, the chances of this happening can be slim—no matter how many organizational tools and tricks you utilize.
Organization for families is a different matter. While using organizational units will help, it also occurs through hard work, effort and good old-fashioned decluttering. If you are facing a messy garage that no longer serves your family well, consider these tips for organizing the family garage.
As you can see, it is possible to open up the space in your garage even if you have a family and all the trappings that go along with it. With some hard work and a little motivation, you may have room to park your car in the garage again!
Want to discover more tips for organizing your garage? Check out the following articles: