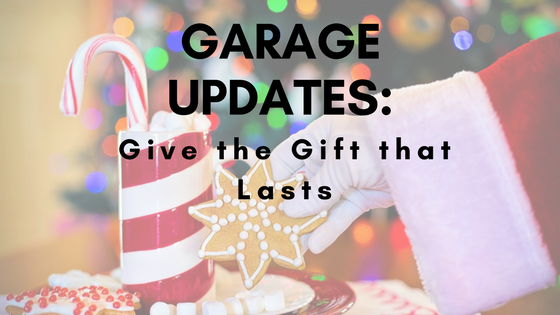 If you're like many of us, your garage is a place that you prefer to forget about. It's probably piled high with boxes, gardening equipment, shovels, rakes – and the list goes on. How would you like to have a garage that looks like it's a valued part of your home; a place that looks good and keeps all the things you store in your garage neatly organized. If you're looking for a luxurious gift for the holidays, consider a garage update – it's the gift that lasts.
What kind of a garage update is right for you? It depends on your objective. You can choose to do anything from a new garage floor coating to an additional living area!
Level 1: Update Surfaces Including Garage Floors and Walls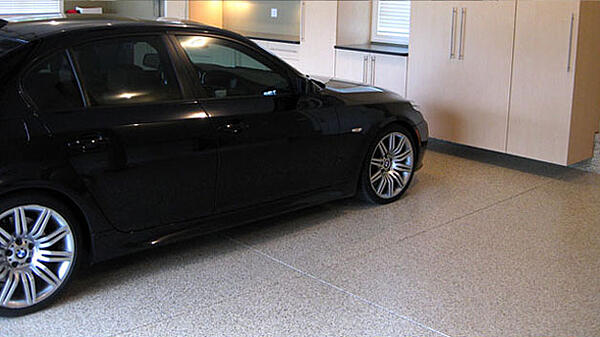 If you want a simple garage update, you can start small by addressing the surfaces in the garage. First, if the walls in your garage consist of exposed insulation and 2 x 4 supports, you could start by installing drywall. The drywall will upgrade the look of the garage and give you a base for additional renovations.
The second surface to address is the floor. A new, stain-resistant garage floor coating will go a long way toward making the garage look more like a part of your home. You can choose from several alternatives.
Epoxy flooring consists of a coating that can be a solid color, but there are also a variety of textures available to give your garage a custom look. Garage floor tiles are great for covering concrete floors that are in poor condition. They're also very flexible in terms of design and the patterns you can create. You'll find there are many decorator-approved garage flooring options.
Level 2: Upgrade with Lighting, Organizers and Cabinets
Once your garage surfaces are upgraded with drywall and garage floor with a coating or covering, the next step would be to turn the garage from a catch-all to an organized storage area. Lighting is one thing that is often lacking in a garage. Adding skylights or banks of fluorescent lighting will go a long way toward chasing the shadows away from hidden corners.
The workhorse of the garage storage update is garage cabinets. Cabinets come in many different sizes and finishes. You need to customize your storage solution to your specific requirements. Cabinets are heavy duty and will look terrific for as long as you own your home. In addition, the cabinets include off the floor mounting, meaning that washing the floor is an easy process.
Some things don't lend themselves to being stored in a cabinet. For those items, you'll find a wealth of wall organizers that maintain the clean look of the garage while keeping some items close at hand. Examples include bike hooks, hand tool racks, magnetic toolbars and basket hooks.
Level 3: Changing the Function of the Garage
For many, a garage holds a large amount of wasted space. If you're not a gardening buff or a car lover, you may not need cabinets that cover every wall. In those situations, you have the option of adding functions to your garage space.
Wine lovers might want a wall section devoted to storing wine bottles.
Fitness aficionados might love having a workout center in part of the garage space.
Families with active children (or game-loving adults) might enjoy setting up a game room in the garage.
And, those are just a few alternatives. Not only can you use part of your garage for such activities, but you can also consider creating an enclosed room in your garage to use for your hobbies. In fact, sometimes people will add living space to their home by converting their garage altogether.
How to Get Started
If you want to upgrade your garage, contact the experts at Boston Garage for a free quote. Keep in mind that you'll receive a free $100 gift card with every purchase of $1,000 or more!