When you hear the name Boston Garage, you might assume we only do epoxy garage floor coatings in garages. The reality is that we can provide a beautiful floor for anywhere you can think of. One of the most popular places where clients enlist our help is the basement floor. See for yourself the transformation from a dull concrete floor to a 100% custom metallic floor with our recent customer in Cape Cod!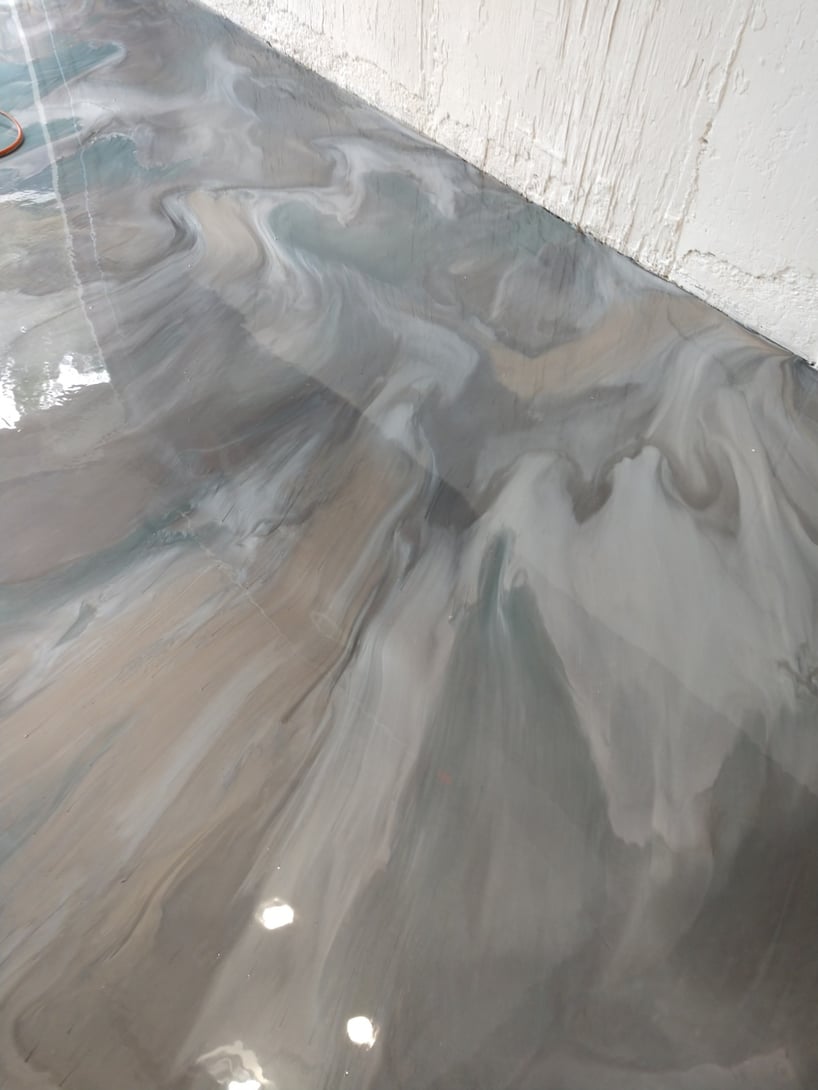 The finished product (above) compared to the existing flooring (below)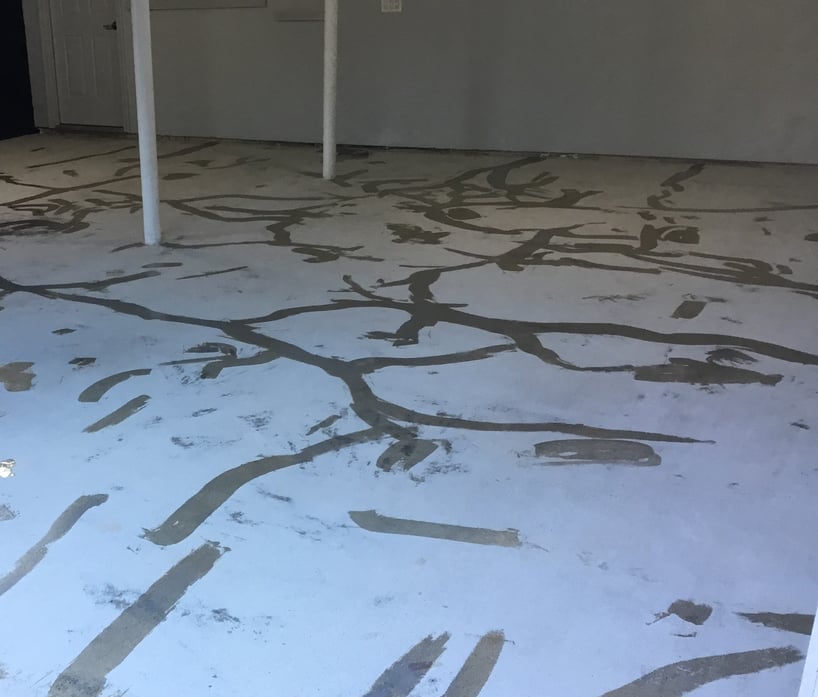 All you need to do to achieve a beautiful floor like this is to give us a call. We are here to answer the phone Monday through Friday and get you on the schedule for a free in-home estimate. An experienced garage flooring expert will come to your home, take measurements and moisture readings, and fully assess the current flooring's condition. Next, we can take your color and finish choices and design requests and turn it into a beautiful custom floor to make you the talk of the neighborhood.
Once we arrive to begin the installation, our Certified Master Installers will properly prep the old flooring, then we will begin the process of creating your new metallic floor. No two floors will be alike — this is a hand applied process and will be extremely unique to your space. Worried your space is too small to create that beautiful metallic effect? We have done bathrooms, laundry rooms, open basements, around support beams, water heaters, furnaces, you name it. We do not run away from a challenge.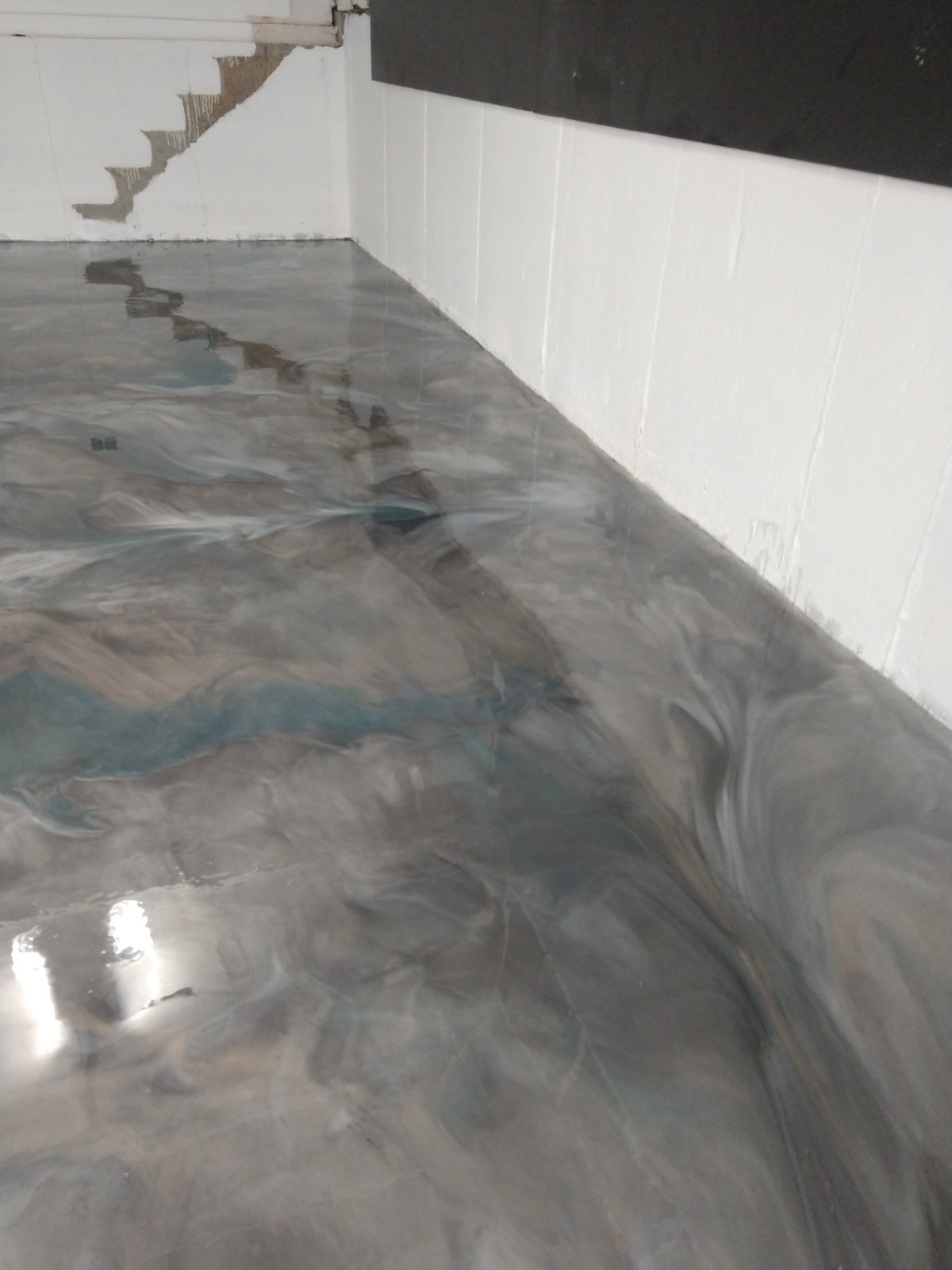 These floors are commercial-grade and durable for the day-to-day use of a busy family. Worried about the price? Our sales representatives are able to give you a quote on the spot — no hidden fees to surprise you after falling in love with a color option. These are true artisan floors that are unique, custom, and take years to perfect. We have a thorough qualification process to make sure the specialists that perform the installation have not only the skills and techniques, but the artistic abilities to achieve the desired outcome.
Still unsure if you should move forward or not? Let our 300+ five-star Google reviews speak for themselves. We are here for you, to help with any questions or concerns, from the very beginning at the first initial email or phone call, until years later when you have a question about cleaning the basement floor.
Upgrade to a beautiful metallic floor
Let our Certified Master Installers provide you with the stunning, durable coating of your dreams. Just like our Cape Cod customer, you're sure to be the talk of the town.
Visit our website to learn more, or give us a call at (781) 836-5145.