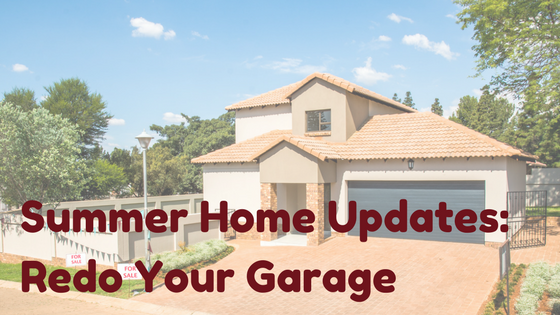 For many people, the garage is more than just a handy space for parking the car. So often, this space is used as a workshop, a tool shed, a storage area and even a place for entertaining. If you think you could be using your garage more efficiently, or it needs updating, why not make the most of this precious space by giving it a revamp this summer? From decluttering to upgrading storage, here's a look at how you can do so.
Time to Declutter
The garage is so often a dumping ground for the things we don't need or want in the home. These are the items we think we might use at some point but which invariably never see the light of day again. There are also items we do use, but which are just strewn around in a chaotic fashion. With a little time spent on decluttering your garage of those old paint tins, broken toys, boxes of old paperwork and other surplus items, you can create more useful space -- even if you do fill it up with junk again over time. Purging is good for the soul and can give you lots of inspiration on how to put your garage to better use.
Add Custom Garage Cabinets and Accessories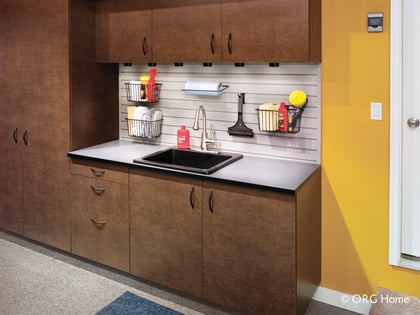 How many items do you have just laying around in your garage? From barbecue utensils to car spares, you no doubt have lots of odds and ends that don't have their own storage area. Custom garage cabinets offer the perfect solution and allow you to organize and group similar items together so that they are easy to find and protected from unnecessary damage.
In addition to adding stylish and practical custom garage cabinet storage, you can also choose from a range of useful accessories, including baskets, hooks and shelves that will complement your cabinets and give you all the storage and hanging space you need to ensure everything is kept in its place. Silver track systems, for example, offer over 200 different organization options. From hooks large enough to hold a kayak on the wall to small boxes for the tiniest of screws, silver track systems allow you to choose storage that fits your exact needs.
Update Your Garage Floor
Once you have decluttered your garage and everything is in its rightful place, you may notice that your garage flooring needs a little attention. One of the most attractive and hardwearing finishes is an epoxy garage flooring system that offers unmatched durability and a stunning granite look. A new floor will not only add an attractive feature to your garage, but will also help to protect the tires of your vehicle on exit and entry. You'll also have somewhere comfortable to sit during those DIY projects that require you to get down on the floor.
Give Your Garage a New Lease of Life
Your garage is a space just waiting for a revamp. This can be achieved by decluttering alone or by a full renovation project that turns your garage from a simple storage space into an attractive and functional extension of your home. At Boston Garage we can help you to make the most of your garage space with our range of storage and garage flooring systems. Why not schedule a free on-site design consultation with us today?