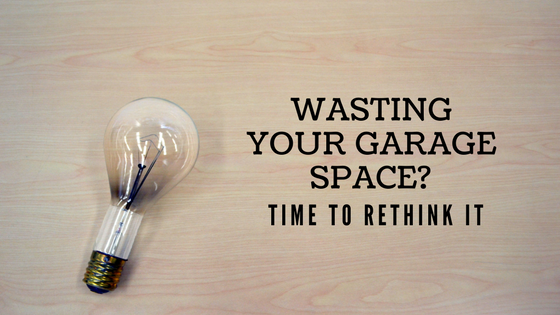 Are you still using your garage mainly to get into your house without getting wet during rainstorms? If so, you're wasting lots of valuable space. Instead of keeping your indoor closets stuffed to overflowing or leaving your bike out on the porch, why not put your garage to work for your family? I know what you're thinking...my garage has an ugly, cracked floor and dismal walls. Luckily, that can be changed pretty easily with beautiful epoxy floor coating, a fresh coat of paint, good lighting options and the appropriate cabinetry. Let's take a look at some steps needed to turn your garage into your own personal storage facility. Just like the ones you pay for monthly, only much better.
Exciting Garage Flooring Options and Upgrades
One of the biggest problems most people have with their garage is a cracked or stained floor, and when searching for the best garage flooring, they often attempt a DIY fix with some crack filler and paint. However, unless the right materials are used and adequate preparations are made, this is a temporary fix at most. There are a few garage flooring ideas that offer you a more permanent, and great-looking, solution.
For severely damaged garage floors, you might be contemplating a replacement. You should look into epoxy garage flooring instead. It covers a multitude of sins beautifully and is extremely durable. It will remain fresh and clean-looking for years to come with very limited maintenance on your part. Epoxy floor coating comes in a wide range of solid and decorative chip colors, so you can choose the exact look you want. If you're really handy, you might want to tackle your garage floor on your own, but be sure to follow instructions and tips from those with experience, like Bob Vila and his gang at This Old House.
Another option is garage flooring tiles that can upgrade the look of your pitted and cracked concrete. These tiles offer lots of design flexibility and can be installed in one color or an interesting pattern. They are non-slip and durable enough to last your lifetime.
Amazing Garage Storage Components
If your idea of garage storage is a pegboard on the wall where you hang some tools, prepare to be amazed at what's available. Custom garage cabinets, storage lockers for each family member and extra-large walk-in storage units are all possibilities for your space. You literally can create a space for anything that is important to you or your family. Of course, even better is that it's possible to do so in the wasted space you already have.
Garage organization systems mean that everything you want to store has its own special place in your garage. Do you need space for bicycles, kayaks or fishing poles? No problem. They can be stored in your custom garage cabinets, either on display or behind closed doors, as you prefer. The point of custom garage storage is to create lots of functionality, with wall racks, cabinets, and shelving to hold all of the things that fit your lifestyle. With the right storage components in place, you'll never have to look at a jumbled mess again when you click the button to open your garage.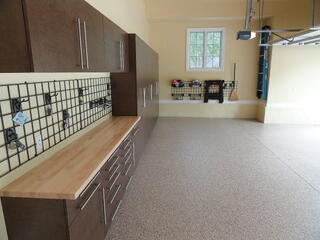 Do you need some more ideas about how to retrofit your garage? Contact Boston Garage for all your epoxy floor coating and garage storage needs.