When we think of a garage, the first thing that comes to mind is car storage – think again! There are numerous uses for a garage, parking a car is just one. The population is continuously growing, buildable land is becoming sparser, and children are living at home with their parent's longer and even sometimes with their own children and spouses. We, as a society like to collect and hold on to our "valuables" or our keepsakes. We need more space especially storable space. Closets are a great use of storage, however they can be full of wasted space; there is usually a gap between hanging clothes and the floor. The bottom line is interior closets, pantries , attics(if you are lucky to even h
ave either of these in your home) and basements are simply not enough space to meet our storage needs.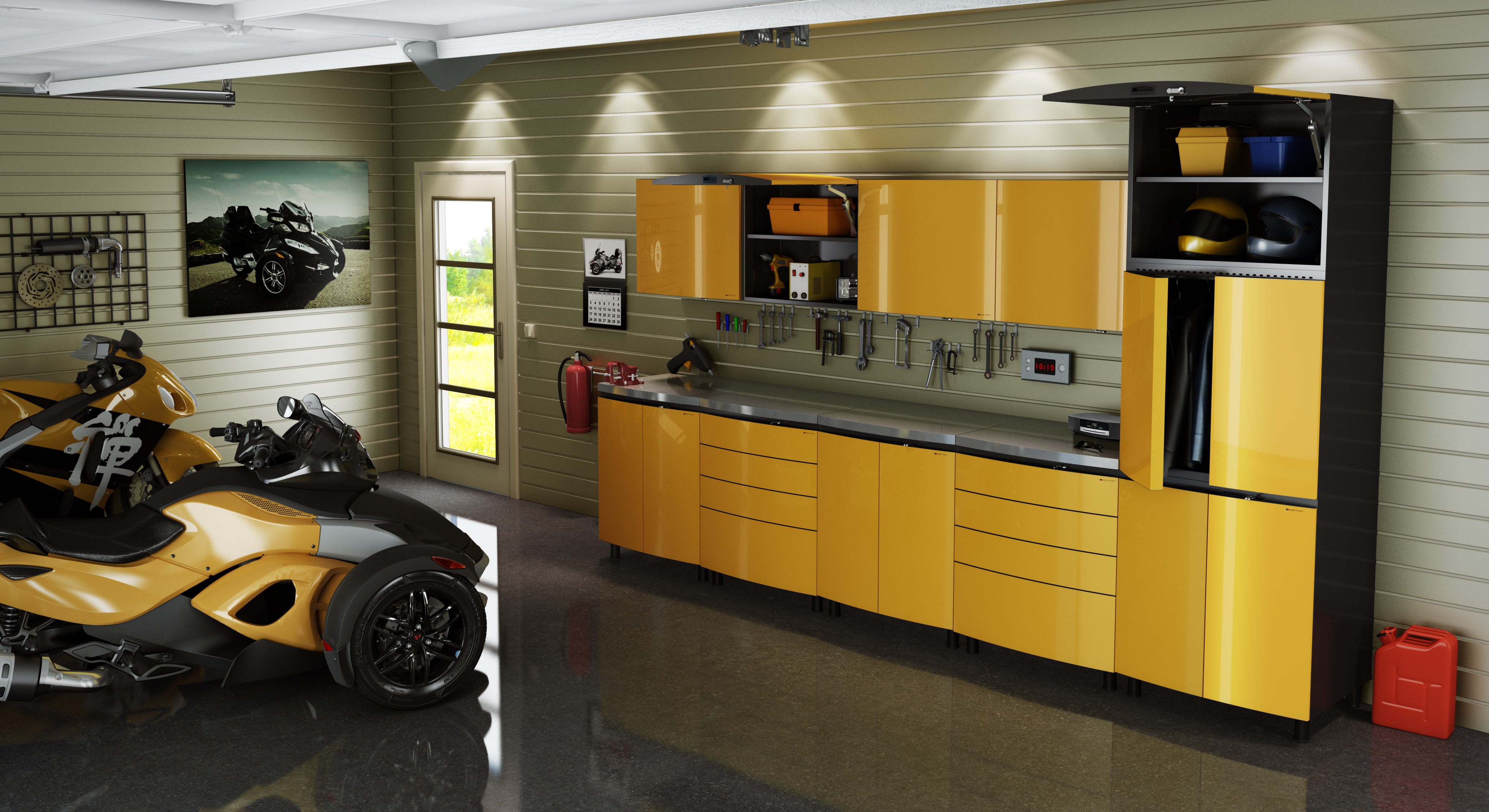 A few aspects of a garage as a storage space: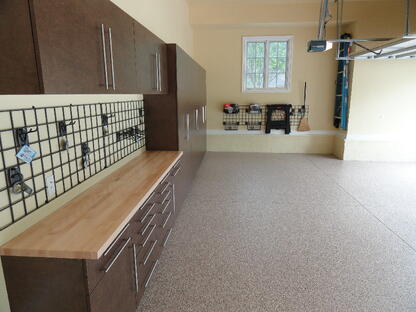 Safety: I bet no one thought of this as a garage aspect but it is an important one! A cluttered garage is screaming for an accident. Typically, the garage environment is full of hazardous contaminants such as gasoline and sharp objects; tools, lawn equipment and so on. If these items are stored properly; they have their own space and can greatly reduce the potential for danger such as tripping, are out of arms reach for potential danger, especially for children. Since we use our garage as storage for many things, even if it is just to park the car, safety is still an important factor.
Organization: Time is precious! Who wants to be searching for a tool or a sporting item? Garage cabinets are a wonderful use of space and storage. Items can be stored away from eyesight yet in its own dedicated cabinet, allowing you to know where it is; saving time and frustration. We cannot forget the walls. Garage walls are a huge waste of space yet they have huge storage potential - if properly used. Wall shelving systems and accessories come in many forms. Wall hooks for storing ladders, hoses or gardening tools, tool racks for drills, hammers and wrenches, baskets for sporting equipment and balls, racks to store bikes on the wall instead of taking up space on the garage floor and the list continues.
Function: The old expression holds true, "a cluttered space equals a cluttered mind" Who doesn't like a neat, clean and pretty space? A garage is no exception, after all as it is an extension of our home, therefore has many functions. We as well as guests often use the garage as the main entrance to the home. If we park our car in the garage, we want a clear path to the door. If we store our tools, sporting equipment, lawn equipment, holiday supplies, we want it to be organized and properly stored.
A properly utilized garage: adds storage space to the home, is organized, not cluttered, not a safety concern, is fully functional and is aesthetically pleasing.