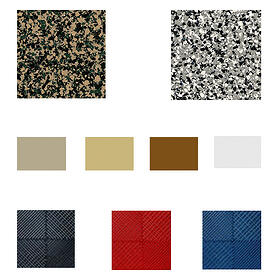 When you think about your garage, you probably do not put much thought into the flooring. After all, that ubiquitous cement floor is the "gold standard" isn't it?
Actually, that does not have to be the case. Many options in flooring for a garage go far beyond the same old cement. Choosing a different option for your floor can be a strictly practical choice. However, there is no reason not to consider something just for its attractiveness too. Check out these five options and find one that will meet your needs.
As you can see, the options for garage flooring extends far beyond that boring, gray cement that most people have. By choosing something a little more attractive, you can improve the appearance of your floor and possibly even add value to your home.
Related posts: