Our Boston office has been receiving an increasing number of calls about a popular flooring choice: metallic floor coatings. Clients inquire about this specific flooring under various names, but they are usually drawn to its striking appearance and appreciate its durability, making it a perfect choice for their showroom, garage, basement living space, business, or other spaces.
When our flooring expert meets with a client interested in a metallic epoxy floor, he often describes it as a work of art. This flooring is meticulously hand-applied by our highly trained foreman, resulting in each floor being distinct and unique. Moreover, the colors used are entirely customized to the client's preferences.
After a client decides to proceed with metallic flooring, a common request is to receive a small sample in their chosen color. We are delighted to accommodate this request. The sample allows the client to witness the craftsmanship of our foreman and gives them a preview of what they can expect on a larger scale.
With a recent installation in Norwell, MA, our client was looking to customize his colors and design to have something that was completely unique to his home, his decor, and his style. He explained to our office when he made the appointment, as well as to our expert when he was at the appointment, that he wanted a statement floor that was "as bold as he was." Boston Garage was thrilled to be able to answer the call and provide him with an installation that he would love.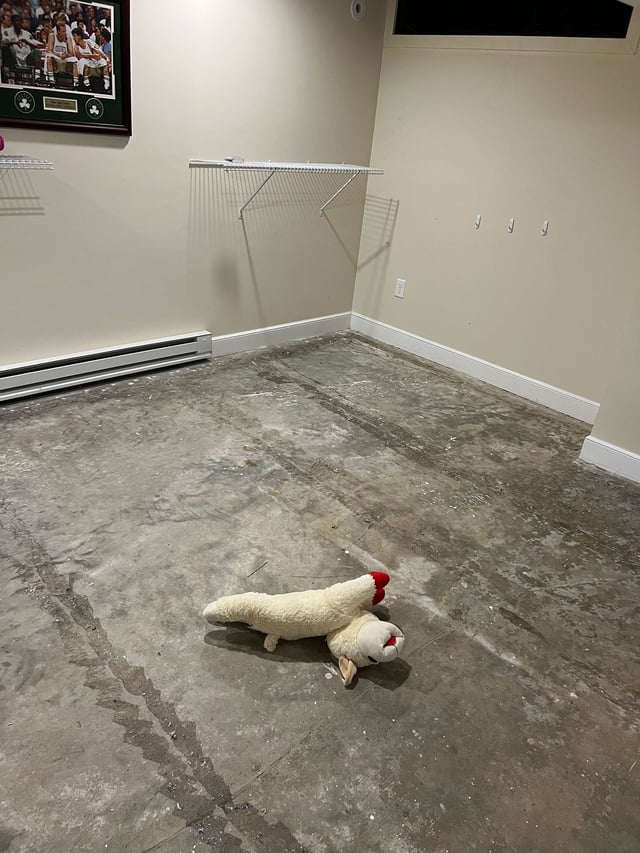 Before: a great space that needed beautiful floors to match.
With a week-long installation process on a floor like this, the client was more than happy to provide our crew with the access that they needed and allow the work to be completed far beyond his expectations. Each one of our thousands of installations is only possible with the hard work of each highly trained and skilled team member. If the pictures of the work do not make you believe in the company, take the time to read a few of the over 440 five-star Google reviews from our highly satisfied clients.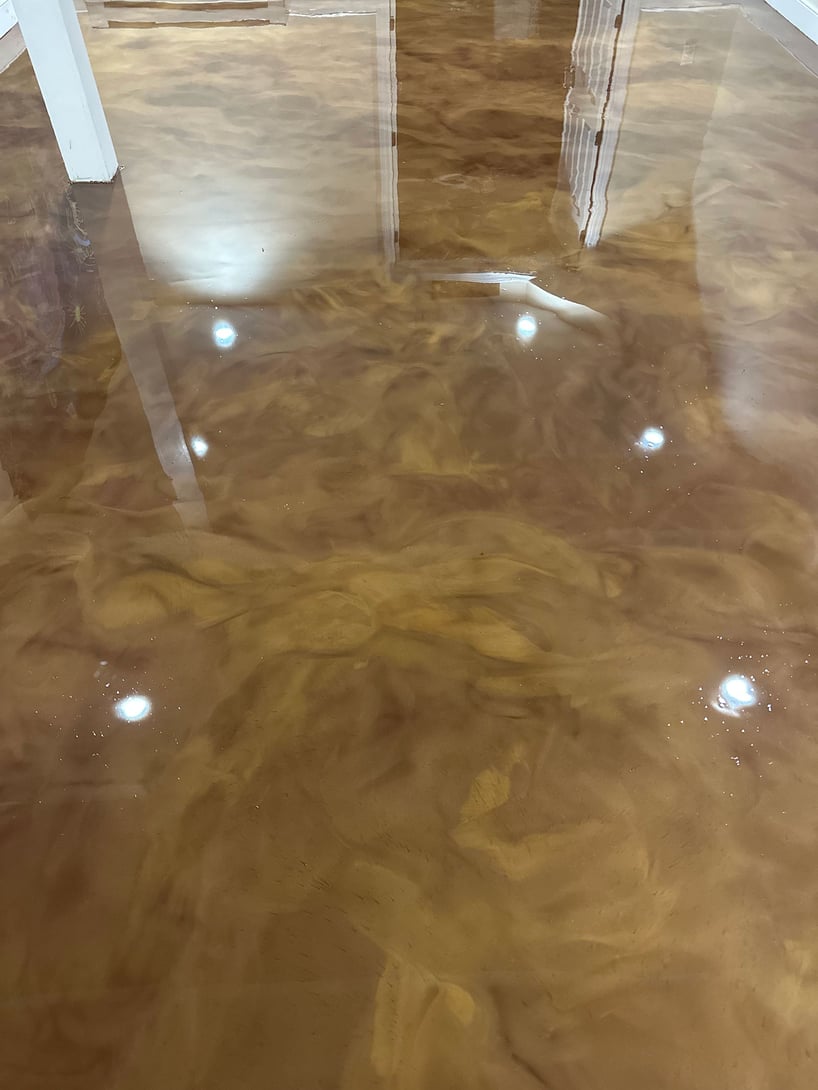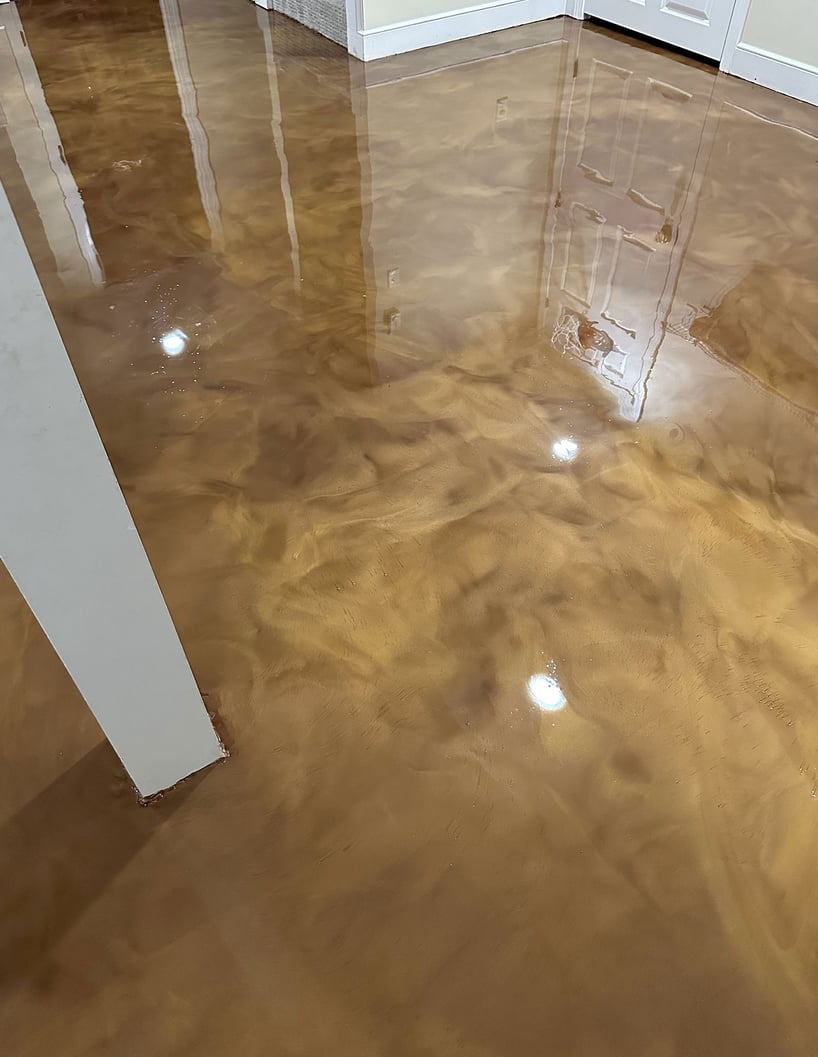 After: gorgeous floors that shine!
One aspect that sets Boston Garage apart is our exclusive Metallic Flooring Foreman. He received training from a highly skilled professional who has been with our company since its inception. Our foreman has completed numerous installations, honing his expertise to perfection. When our flooring expert meets with a client seeking this impressive flooring, they can be confident that we not only have the right team for the job but also a staff continuously trained to bring the client's creative vision for their floor to life.
Interested in a project like this in your own home?
Boston Garage is here to help! To schedule a free consultation, call us at (781) 836-5145 or click the online scheduling link below.