At Boston Garage, we have remodeled thousands of square footage of flooring throughout Massachusetts. Did you know we also do commercial locations as well? We have done everything from parking garages to dog grooming locations to laboratories and even funeral homes (we have even worked on the coroner's office!).
Boston Garage takes pride in providing residential customers the best epoxy floor coatings in the business, but we also boast highly trained and skilled commercial flooring experts to provide your business the best in epoxy floor coatings. It doesn't matter how small your business is — we have worked on family-owned and operated salons all the way to major multi-level parking garages in busy downtown Boston.
One thing we understand at Boston Garage is that our clients' time is valuable, and so is their business. We want to make sure we are able to work with you and your schedule to install your new flooring during a time that would work best for you, even if that time is over a long weekend when the business is closed.
One of our recent clients is a school located in Franklin, MA. They originally reached out to Boston Garage looking to have their classroom flooring refinished with epoxy coating. When they initially reached out to our office, they were unsure we would be able to help them out since they were a commercial location. It only takes one phone call to find out that we do, in fact, install beautiful commercial flooring that is not only aesthetically pleasing but also highly functional for your business.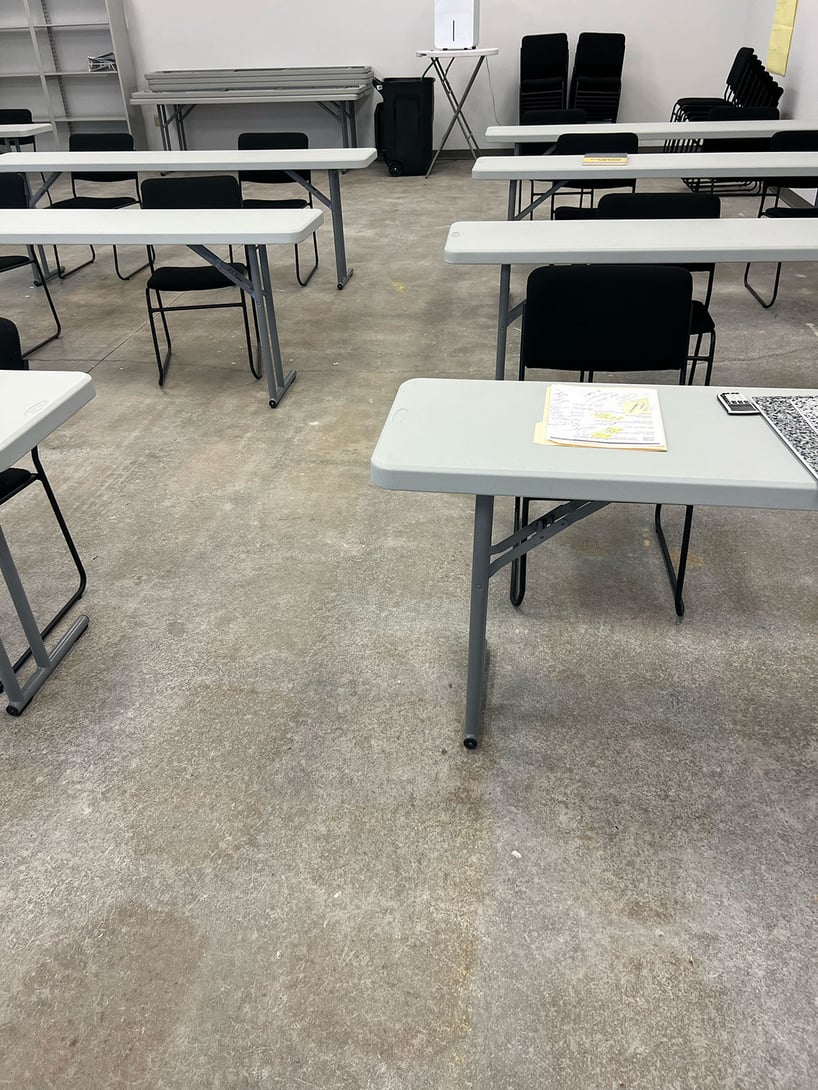 The classroom's floors before we began work. Lots of room for improvement.
These cracks were just waiting to be repaired.
Our Commercial Flooring Expert was able to meet with the client a few days later and go over all of their expectations and project ideas. He took his samples, knowledge, and expertise and provided the client with a proposal for a stunning, durable epoxy floor coating.
One major item on our client's wish list was a sturdy and slip-resistant classroom floor, allowing the students to walk and play safely. The school was also looking for a surface that could be cleaned easily. Armed with these wishes, our commercial flooring expert created a plan to ensure all of the client's needs would be met.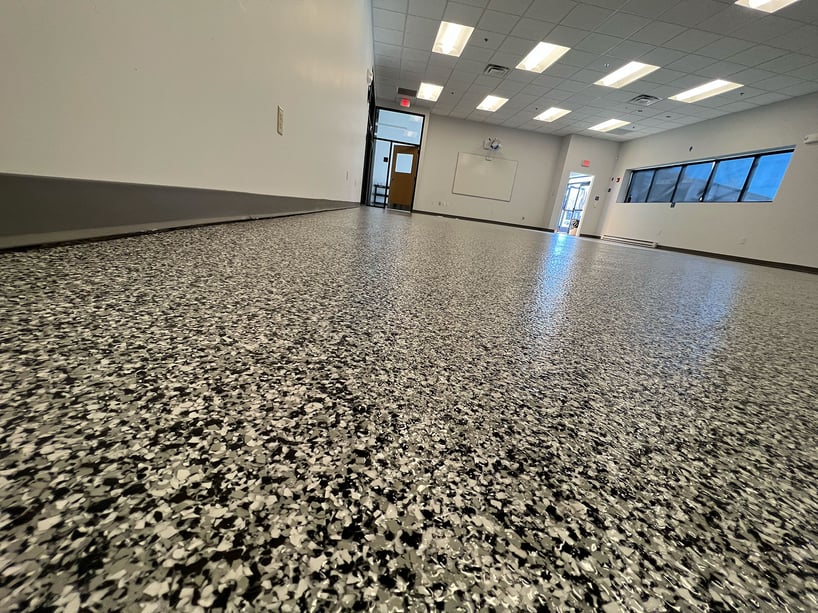 After: what a transformation!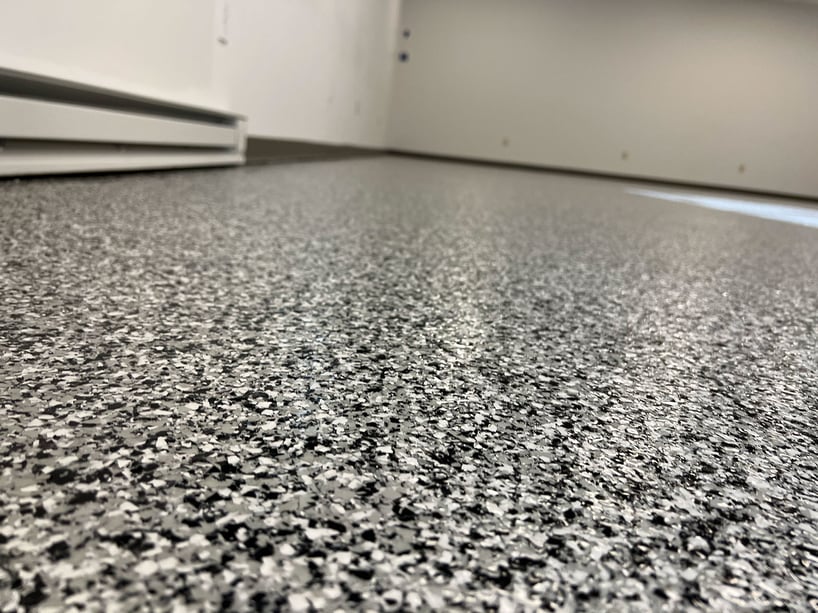 After: a smooth, non-slip, crack-free surface that will last for years to come.
With most businesses, cleanliness is important, and our installers pride themselves in being able to provide the best installation in the business, in a clean and well-maintained fashion. By the time we were complete with their installation, our client was completely blown away with how it turned out. Boston Garage was able to provide them exactly what they had hoped for within the expected timeframe.
Is it time to upgrade your flooring?
Our professionals are here to help you. To schedule a no-cost consultation, call us at (781) 836-5145 or click the online scheduling link below.