Here at Boston Garage, we are proud to be a leader in the industry. We are top in our field, with our highly trained and certified master installers — from our experts in commercial and residential garage flooring to our designers. As a local, family-run business, we want future clients to feel comfortable and well-assured in their choice to reach out to Boston Garage, and with over 370 five-star google reviews from all highly satisfied clients, we are confident that will be the best choice for your garage makeover.
When a previous client reached out to us, they were looking to do a full makeover. They wanted to have some custom organizers, as well as polyurea floor coatings. They had already done some research on the company, looked through photos of previous projects we had completed, and they knew that they were ready to have us come out.
Once one of our skilled designers was able to meet with the client, they discussed the client's makeover expectations in greater detail and told them what we at Boston Garage can offer, with exceptional polyurea floor coatings and the types of organizers that they were looking for to help them properly organize their sporting equipment.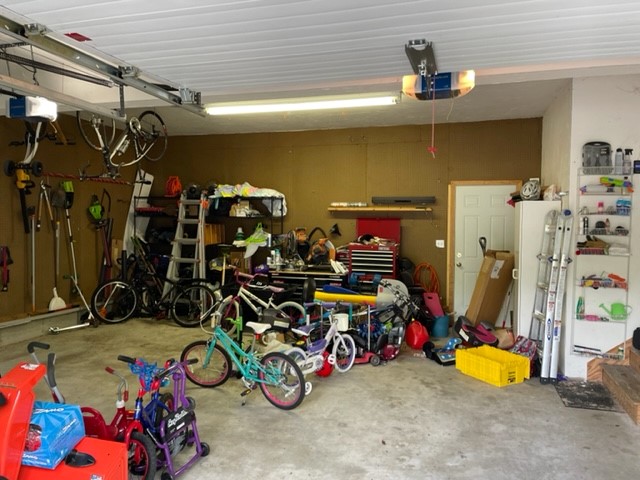 Before: sporting equipment and bulky tools with nowhere to go.
A lot of our past and future clients find themselves in the same situations as this client, with kids growing up and becoming involved in sports and outdoor activities. Boston Garage offers a multitude of solutions to help organize your space and make it more appealing to the eye. Past and future clients can rest assured that we have the absolute best in the industry doing what they love every day.
Once a design was agreed upon, our client was ready to begin their makeover. The polyurea floor coating can be installed in as little as one day and dries in just hours! In just a couple of days, we have completely transformed their space into a beautiful and completely organized garage where they now have a place to store all their belongings. With the precision of our highly trained installers, the client's garage makeover was complete.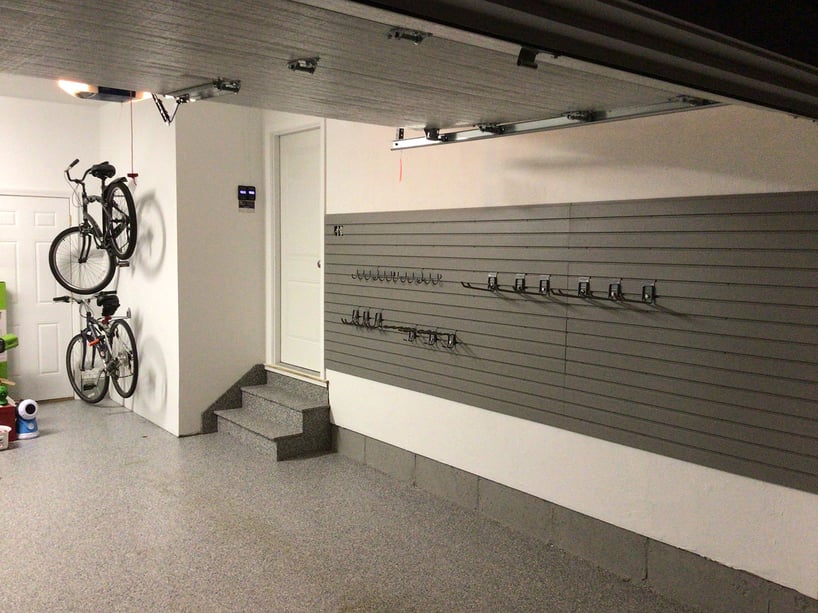 After: a beautifully organized space!

Just like our client in Hingham learned, it only takes a quick phone call and a visit for all of your garage makeover goals to be achieved. At Boston Garage, although many of our clients live in the nicest homes in the area, you do not need to have a mansion to achieve a beautiful garage makeover. We can work with any client and on any budget to help achieve their goals.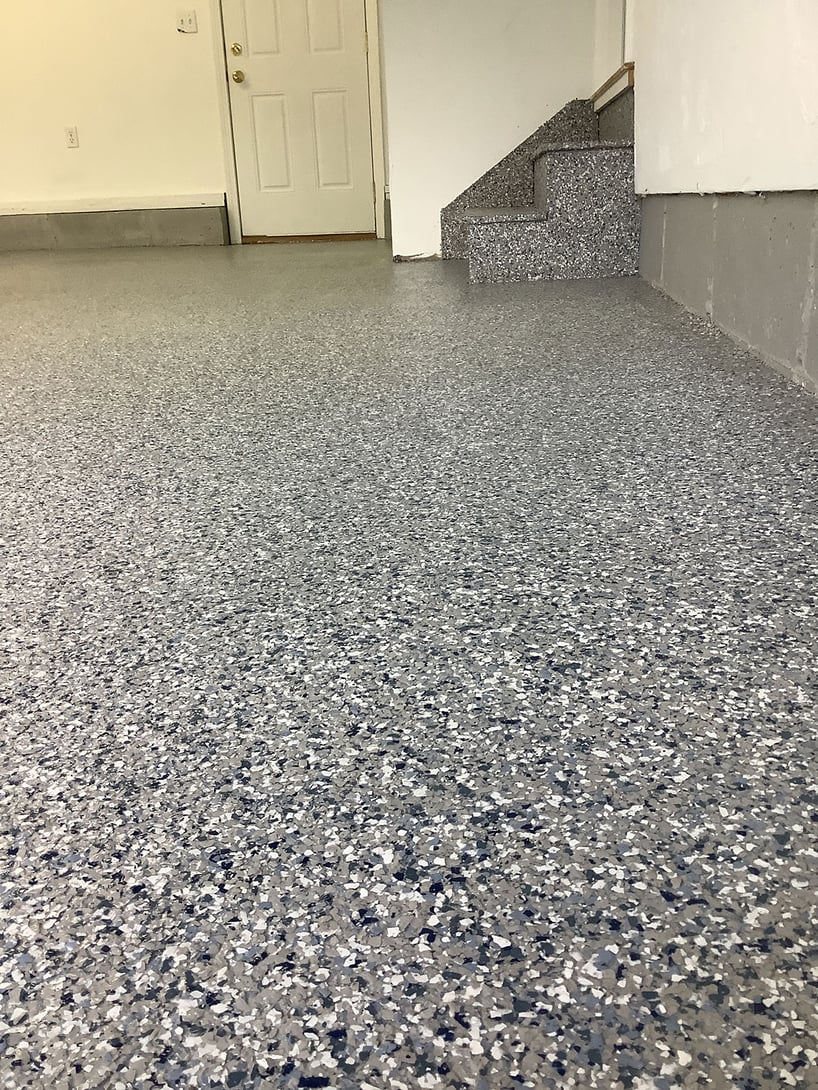 After: gorgeous floors that will last for years to come.
Upgrade your own garage
Boston Garage is here to help you get your dream garage. To schedule a free, no-strings-attached consultation, call us at (781) 836-5145 or click the online scheduling link below.