One of the most common things we hear in the office at Boston Garage is a potential client calling in to ask if we can install epoxy floor coatings in more than just garages. Yes — the answer is always going to be yes! We have done basements, garages, storage rooms, mud rooms, businesses, warehouses, and even distilleries. The list just goes on. You do not need to have a huge 4-car garage to call us — we are here for any project that you are starting.
With a variety of coating systems to choose from, we are certified to install anything from epoxy, polyurea, polyaspartic, urethane and many others. We will help specify a product system that will perform under the specific circumstances of a particular client, with no two projects being the same.
A previous client of ours reached out with that exact question. He was interested in having his flooring redone in his small storage room at his home. They had just finished remodeling the space, and he was ready to take the next steps. He was curious whether we would be able to apply our products in an area that wasn't a garage, and if we could coat such a small area. Once we explained that yes we could and we would be happy to help him bring his project to life, an appointment was made.
Before: a small space with a lot of potential.
When we boast highly trained sales representatives and designers, we mean just that. Our sales representatives have been with us for years and with constant training to ensure that we are able to provide our clients with the exceptional services that they have come to expect from Boston Garage. So, when we scheduled our flooring expert to stop out and assist this future client with their epoxy floor coating, we knew our client would be in the best hands.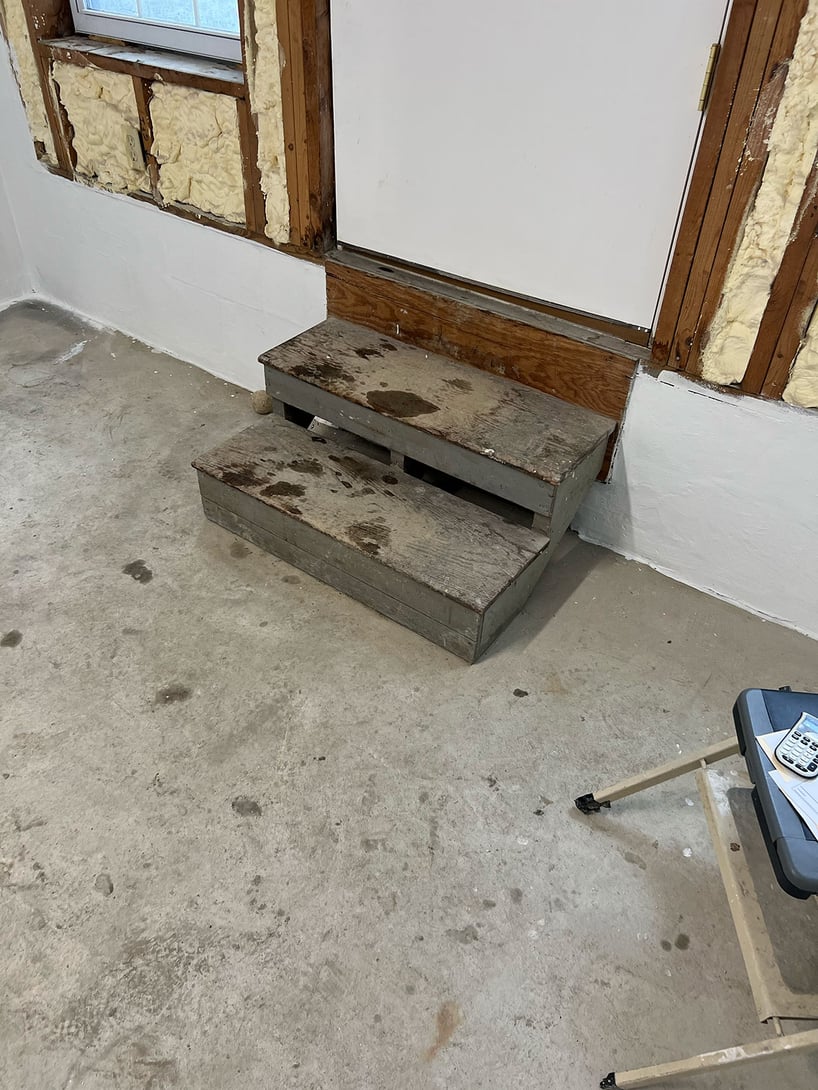 Before: the floor is just about ready for us to get our hands on it.
One concern that our Newton, MA client had was the weather, as this was the dead of winter. Although it was more mild than previous years, they were concerned that we would not be able to help for months. Our flooring expert reassured them that it would not be an issue, and not only that, he was able to walk the client through the process of what to expect if and when they were ready to move forward.
After showing the client samples, and coming to an agreement, contracts were signed, and the client was scheduled. Our Foreman was briefed on the location, parking, and what to expect and the expectation was for the installation and with that they were able to get to work to ensure the client's vision for their storage room was met.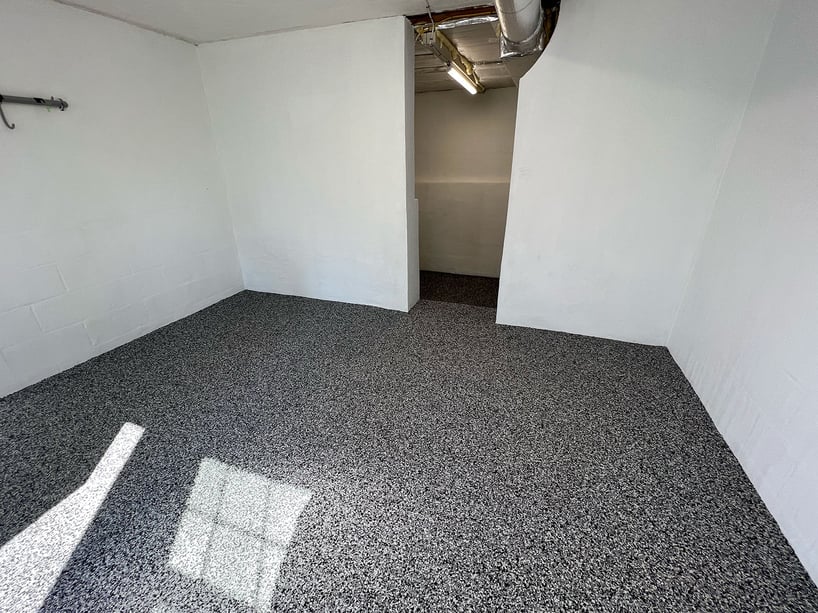 After: what a transformation in a small space!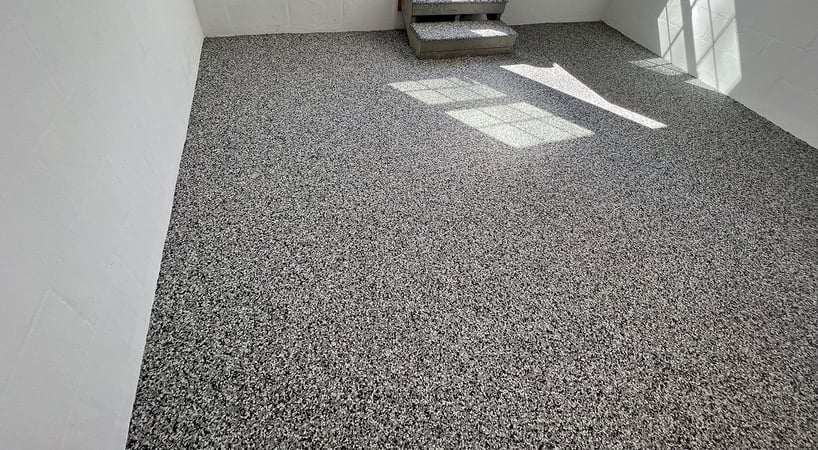 After: look how much bigger and more functional the storage room looks!
Boston Garage takes pride in every single installation that we do. Our installers are experts in their field with ongoing training to ensure that you, our client, has the best installation, that is not only up to Boston Garage standards, but something that you will feel proud to show off to neighbors around Newton and family.
Interested in a project like this in your own home?
Boston Garage is here to help you transform any room you dream up. To schedule a free consultation, call us at (781) 836-5145 or click the online scheduling link below.