Here at Boston Garage, we are not just flooring contractors, we are also experts in garage storage. Our Sales Experts commonly find themselves going out on calls for full garage makeovers. With our team of expert designers and Certified Master Installers, it is no wonder Boston Garage has over 300 five-star reviews.
A great example is a customer in North Reading, MA who called looking to have to total garage makeover. She was interested in getting "the works." She was open to garage storage ideas, and how we could help her get organized, but she was also interested in epoxy coatings for her garage floor. Knowing the size of the project that they were hoping to complete, our client did their research. She looked up different contractors in her local area until she came across Boston Garage.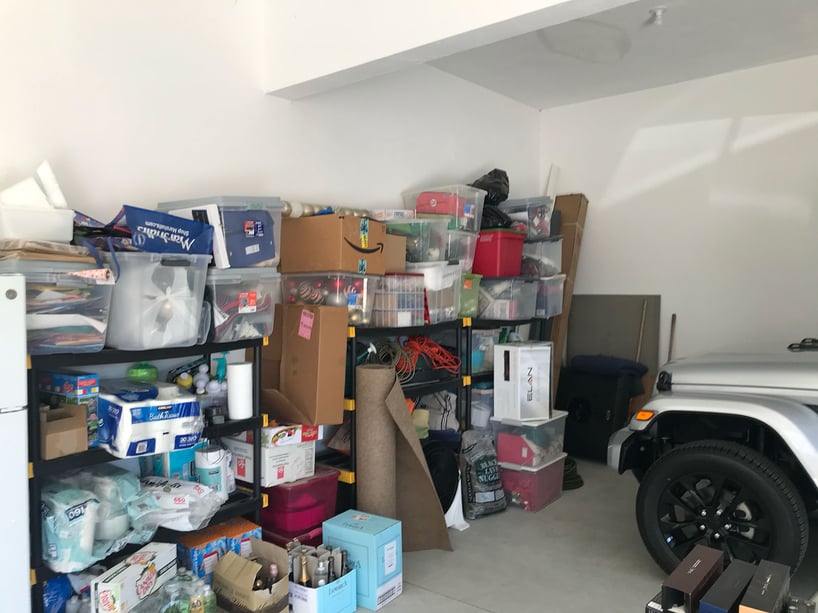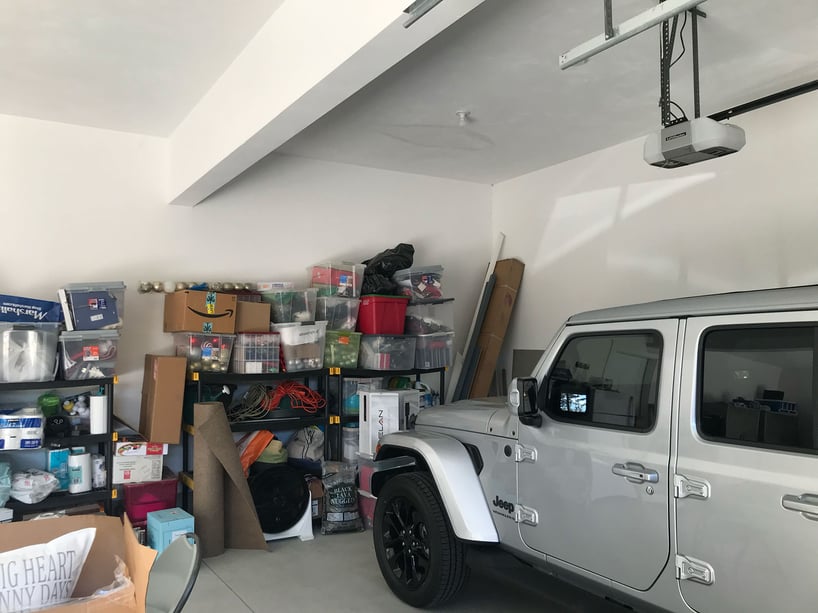 The client's garage before we got started
When the client called into our office and explained what she would like to have done, we set her up with our expert designer to come out and help with her project. She was looking for not only beautiful floor-to-ceiling cabinets, but also slat wall, shelves, and hooks to hang other items. She knew that she would need everything done in a color to match the floor she was also interested in getting done. Our garage organizational designer Tim had his work cut out for him!
Tim was able to meet the client in person in North Reading, discuss what she was looking to have done, and settle on her budget. He was able to show the client samples, discuss the process, and clarify what the client envisioned for her garage makeover. After the in-person consultation, Tim went to work laying out the client's garage and creating a functional design that provided storage for all her items. He was able to take all the client's information and create a 3D rendering of her vision — and she loved it from the start.
Our Master Installers were able to go out and get her beautiful new epoxy floor installed while the client was waiting for her custom cabinets to come in. Then it was time for our Certified Master Installers to come out and install the cabinets. With exact accuracy, they left our client with the garage of her dreams. She was finally able to say goodbye to her cluttered and disorganized garage.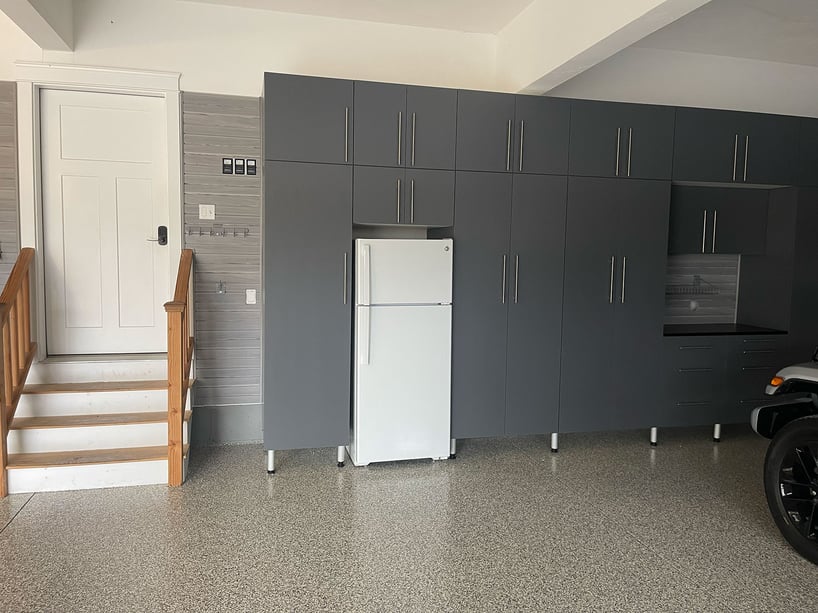 After: the client's beautiful total garage makeover!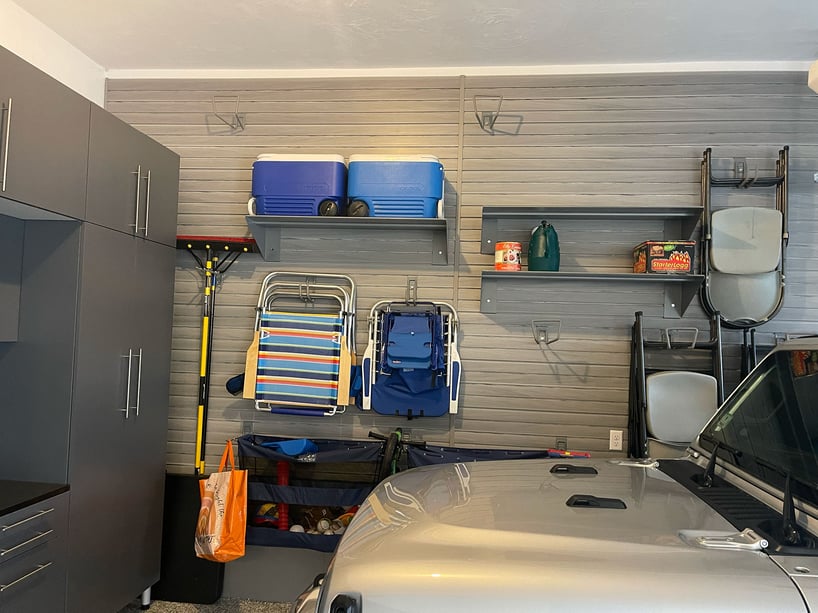 After: a dedicated space for each item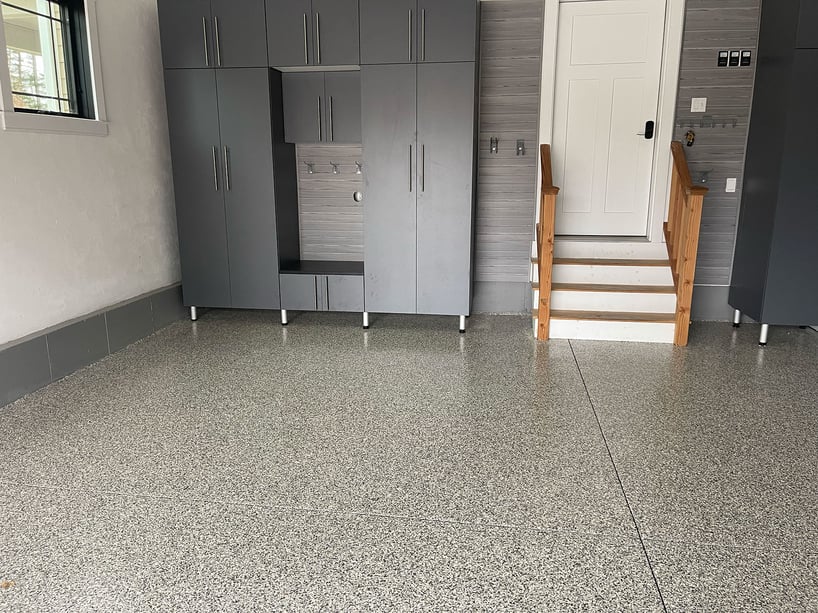 After: look at those stunning floors!
Transform your garage for good
Interested in getting a garage makeover like this? Our professionals are here to help you. To schedule a no-cost consultation, call us at (781) 836-5145 or click the online scheduling link below.