When you walk into your garage, what do you see? Of course, you probably see your car or truck first, but garages are also notorious for storing big, bulky items that sit on the floor and take up valuable space. Reclaim your garage with the genius organization idea you've got to try - overhead garage storage.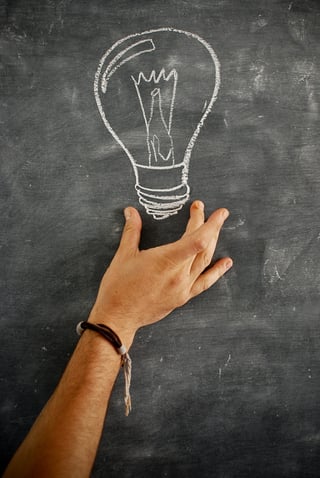 Why Overhead Storage?
All that clutter on your garage floor means you have no room to move around and work on hobbies, fix your vehicle or hang out with friends. You can't find anything, and your valuable space goes to waste. Custom garage organization removes the mess and creates the functional and useful space you've always wanted.

Overhead garage storage provides several key benefits.
1. It gets items out of sight.
Once everything is neatly stored overhead, your garage is clean with a polished and finished look that is attractive and neat.
2. You save time.
Right now, you have to search through your entire garage for the baseball cleats or garden shovel you need. Install overhead storage, and you have more time for the projects and fun stuff you really want to do.
3. You use space that is currently going to waste.
Put overhead garage storage solutions to work for you when you take advantage of valuable space above your vehicle.
4. Get storage solutions that work for you.
Overhead storage options come in customized heights and designs that fit any garage, which means you get the exact solution you need for your space.
5. Keep your children and pets safe.
When you store items on the ceiling that are dangerous or hazardous to your children and pets, such as paint, fuel and vehicle fluids, you protect curious kids and pets from danger.
6. Protect your belongings items from flooding.
Even if you don't live in a flood zone, heavy rains or unexpected storms can cause flash flooding that could damage whatever items you have stored on the floor of your garage.
7. Store items within easy access.
Boxes of miscellaneous items that clutter your garage floor mean you can't find what you need when you want it. Access the ceiling space and never have to look for your bike parts, tool sets or spare tools again.
Your vehicle already takes up valuable floor space in your garage. All your belongings shouldn't reduce this valuable real estate even more, which is why you need overhead storage. It's an efficient, organized and functional way to maximize your garage and reclaim your space. Contact Boston Garage today to learn more about how you can
transform your garage
into a space you love and deserve.