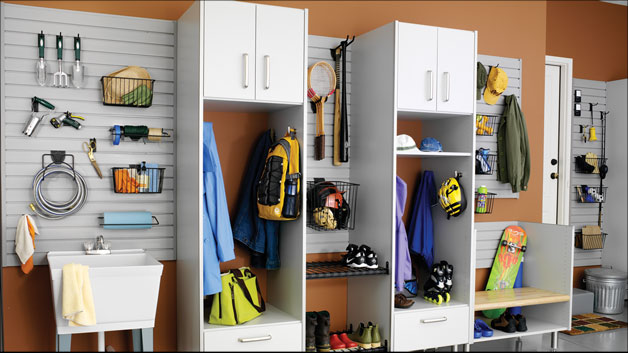 Everyone knows that a garage is designed for storage, right? So why can't you find anything in yours? Now's a great time to reclaim your garage and implement six storage solutions that help you tackle clutter and get organized.
Overhead Garage Storage
Garage floor space is at a premium, especially if you want to park your car in there. It's time to look up and put the ceiling to work. Overhead racks hold bulky items like kayaks, skis and surfboards. They can also organize seasonal snow removal or gardening items you don't need all the time. With a few sturdy hooks, install racks that remove items from the floor and instantly clean up your garage.